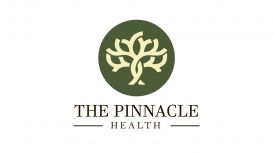 Do you feel you deserve better health? Have you tried everything without real results? What do you want your body and brain function to be like in 20 years? At The Pinnacle Health practice, we focus

on prevention, finding the root cause of your health concern and the best individual treatment plan that your body requires. A whole-body approach combining nutrition, lifestyle, emotions and kinesiology muscle testing. All therapies are science-based, safe and non-invasive. I offer free 20 minutes consultation in person or over the phone to answer any questions you may have. Remember- prevention is easy compared to cure.
Naturopathy is a system of health care that promotes the body's own self-healing ability.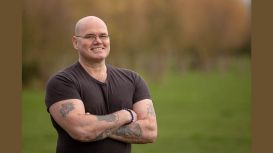 C.H.E.K Master Practitioner Hi, I'm Scott Bryant, and my approach to health, fitness, and wellbeing is through the body as a system of systems. When working with my clients I use a comprehensive,

C.H.E.K holistic approach that is not only cutting-edge, it is highly effective. I am passionate about what I do and have been using my unique system successfully for over 20 years. Qualifications: Certified Master C.H.E.K. Practitioner Level 4, C.H.E.K.Golf Sports Performance Specialist, Functional Diagnostic Nutritionist, C.H.E.K Holistic Lifestyle Coach Level 3, Certified Chair Massage Therapist, Sound And Energy Crystal Healer call Scott for a free consultation on 07841144878.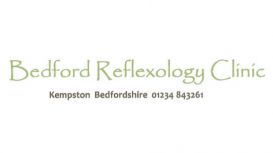 bedfordreflexologyclinic.co.uk
Bedford Reflexology Clinic provides a caring, professional service and operates from a private, peaceful setting. The treatments are wonderfully relaxing and restorative of 'balance' from cellular to

gross anatomy (inside to out) to help clients live a healthier, happier life. All treatments at The Clinic are undertaken by a qualified, insured Reflexologist and Reiki practitioner. To discover how Reflexology can help you, please follow the link to What is Reflexology.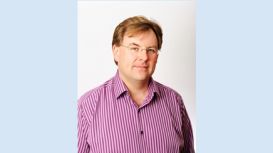 At some time in our lives we have negative, destructive, thoughts that restrict and distract us from leading the life we want to. These unwanted thought patterns could stem from the past; a previous

experience, childhood event or even from a present day concern or anxiety. Barry is a qualified hypno-psychotherapist, NLP, TFT practitioner and integrative counsellor. Barry's clients come from all over the UK, such as London, Bedfordshire, Buckinghamshire, Cambridgeshire & Hertfordshire.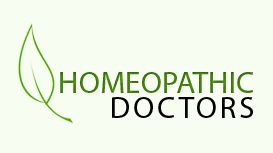 Homeopathy is suitable for a wide variety of conditions as it treats the imbalance in the person leading to the disease. Today homeopathy represents the second most used medicine in the world and is

consistently increasing in popularity. Homeopathic medicines are made primarily from natural substances such as plants and minerals that undergo a meticulous process of dilution and potentisation. These are administered in extremely small doses and thus are exceptionally safe.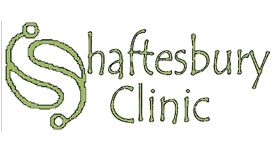 We are proud to introduce this gentle, traditional style of complementary medicine to Bedford, with the opening of the Shaftesbury Clinic. Established in 2008, this popular clinic has developed a

reputation for professionalism and integrity, and prides itself on providing high quality acupuncture treatments with highly trained and regulated acupuncturists. We hope that you will consider acupuncture with us, so we can help you achieve a healthy, balanced life.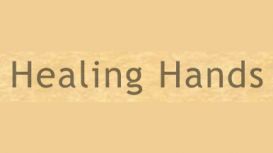 healing-hands-bedford.co.uk
Healing (also known as spiritual healing or the laying on of hands) is regarded as one of the complementary therapies. It is a completely natural process that promotes better health, and is a gentle

non-invasive therapy with no side effects that has been practised for thousands of years. Healing is the channelling of healing energies through the healer to the client.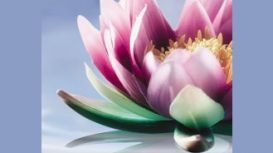 My love for yoga had also been developing throughout my life, but after struggling with many disciplines (due to having scoliosis of the spine) I discovered Kundalini Yoga in 2000. I've been a

practising Kundalini Yoga student ever since, and can highly recommend it, as it has really helped with my scoliosis, building strength back into the muscles and keeping my spine free from pain and flexible.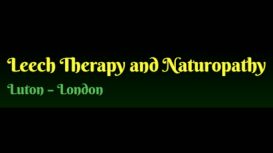 For the first time I had leeches applied to postoperative scar (I had adhesions that I really bothered about). I enjoyed it very much. After several months of suffering the first day without pain. And

then the next day and the next. In 2014 I decided to expand my previous medical education in the field of Leech Therapy. I completed my training in several Leech Therapy Centres in Poland and England, including several months of practice in Warsaw Clinic.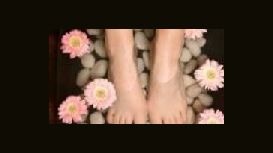 feetfirst-reflexology.co.uk
I have always had an interest in complementary therapies but only put this into practice in 2006 when I studied Reflexology and went on to specialise in Maternity Reflexology in 2007. I then made the

move from being a part time therapist to making my reflexology business my full time job in 2008. Reflexology has now become my main therapy. I find reflexology truly fascinating and am lucky enough to really love the work that I do.
---
Someone you know have recently visited an alternative medicine specialist in Ampthill and they are very happy with the results they have achieved. They now feel better, probably their health issue is fully healed, they are happier. You want to feel happier and better too. In fact, you struggle with this health problem and a doctor once told you that an alternative medicine specialist in Ampthill can help. So you are on the hunt for a reliable and experienced alternative medicine specialist in Ampthill. However, finding an alternative medicine specialist in Ampthill is not that easy, not because there is no experienced and reputable alternative medicine specialist in Ampthill, but mainly because there are so many alternative medicine techniques, methods, and different practices out there that target different problems and issues. So before you make an appointment with an alternative medicine specialist in Ampthill, make sure you are visiting the right one. Here is a short guide to some of the most popular methods practiced by an alternative medicine specialist in Ampthill.
Choose the Right Alternative Medicine Specialist in Ampthill: Acupuncture
Hand down, most of the people visiting an alternative medicine specialist in Ampthill are going there for acupuncture sessions. Acupuncture is a very popular method for healing or improving a long list of different health problems and conditions. The process consists of inserting fine needles into different parts of the patient's body depending on the targeted area. The whole point of an alternative medicine specialist in Ampthill of doing so is because it is believed that putting pressure on these acupuncture points stimulates nerves and muscles to release a natural pain-relieving chemical.
Choose the Right Alternative Medicine Specialist in Ampthill: Homeopathy
Homeopathy is, indeed, another very popular practice or method used by an alternative medicine specialist in Ampthill for relieving paint, healing different health issues, and improving the overall health. Homeopathy in its core is healing through the power of nature and involves using diluted natural substances for threating physical and mental health issues. An alternative medicine specialist in Ampthill who practices as a homeopath believes that homeopathy products have less or no side effects compared to traditional medicine treatments and products.
Choose the Right Alternative Medicine Specialist in Ampthill: Massage
Now, many people consider massage as spoiling yourself. However, a massage is much more than what you enjoy at the SPA. Ask an alternative medicine specialist in Ampthill and they will confirm that a massage can definitely be a powerful medical tool for relieving pain and stress. Professional medical massage can treat a bunch of issues and target so many different problems and it is a great treatment to physical and mental issues.
Choose an Alternative Medicine Specialist in Ampthill: Reflexology
Now, what an alternative medicine specialist in Ampthill practising reflexology would tell you is that different points of your feet, hands, face, and ears are connected to other parts of your body and internal organs. By pressing these points, an alternative medicine specialist in Ampthill can help you overcome different health issues and release the pain. An alternative medicine specialist in Ampthill can help you relieve tension, improve your mood and the quality of your sleep through reflexology. Make sure to pick the right type of an alternative medicine specialist in Ampthill to get the right treatment for the issues you are experiencing.