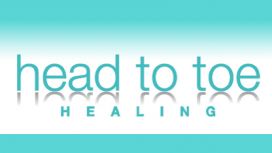 I have run a successful private practice in Crawley, West Sussex, offering reflexology and other complementary therapies for nearly 12 years. I am a full member of the Association of Reflexologists (AoR).
A growing interest in maternity reflexology led me to train under Renée Tanner, Founder of the International Federation of Reflexologists, and Ann Ellis, a practising NHS midwife, to gain a recognised qualification as a maternity reflexologist. Further to this I have completed specialist training in fertility and spinal issues, also under Renée Tanner, and Facial Reflexology under Kristine Walker. More recently, I have trained in Precision Reflexology under Jan Williamson.
I regularly attend Continuous Professional Development courses to further develop and update my skills and knowledge, and I am a member of the ART Register of Advanced Reflexologists, following thorough training and assessment by the founder of ART, Tony Porter. Good diet and nutrition plays a vital part in your general health and wellbeing, and where appropriate dietary advice can be given. I hold an ITEC Diploma in Diet and Nutrition.
My other therapies, Indian Head Massage, Tibetan Acupressure Head Massage and Reiki Healing, were chosen to complement reflexology, and reflect what I have personally found to be most enjoyable and beneficial to receive. To add to my massage techniques, in June 2013 I completed a course for neck and shoulder pain with the JING Institute of Advanced Massage Training, and have since received further Jing training in treating lower back pain.
Following attending an 8-week Mindfulness Meditation course in 2015, I decided to train with Zenways to qualify as a Mindfulness Meditation teacher myself, so that my clients could also benefit from this highly effective and life-changing course, qualifying in 2015.
---
Services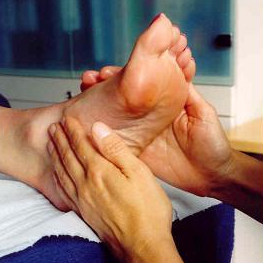 The healing art of Reflexology has its roots in ancient civilisations such as China, Egypt, Primitive Africa and the native Indian tribes of America.
It is a precisely defined form of treatment based on the principle that the anatomy of the body is reflected in miniature on reflex zones on the feet and hands. By using specific pressure techniques on these reflex areas, healing may be initiated and encouraged in the corresponding area of the body.
The hands and feet share similar reflex points and all of the energy zones, so although the reflexes of the feet are generally more sensitive to touch, the hands can be treated where there is injury or any infection present in the feet.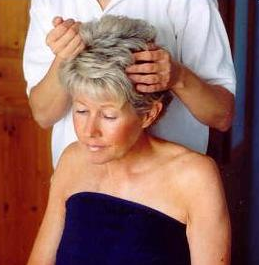 Indian head massage has been practised in Ancient India and other Asian countries for over 5000 years.
This treatment involves massage, shiatsu and acupressure techniques on the upper back, shoulders, arms, neck, scalp and face. This relaxes areas of tension and may also help to rebalance the vital energy flowing through the body.
It is a popular therapy that promotes a general sense of well-being.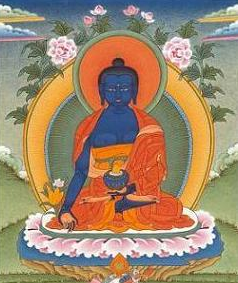 Tibetan Acupressure Head Massage - TAHM, is a gentle ancient therapy based on the wisdom of Tibetan Ayurveda which was originally developed by the Bon (Bu'un) and Buddhist religions. Using acupressure points different to those used in the Chinese and Japanese systems, it works to individually balance the three humors or constitutions - wind, bile and phlegm (or activity, stability and vitality). This treatment is extremely meditative and useful for those who find it difficult to switch off, or suffering from sleeping disorders or mental anxiety. It creates a deep sense of tranquillity and peace.
The Medicine Buddha, illustrated left, represents important principles of Tibetan Buddhist Medicine. In his left-hand he holds a begging bowl filled with the nectar of long life as a sign he gives protection against illness. His right arm is stretched out in the gesture of giving and he holds a twig of the Myrobalan plant. In Tibetan medicine, this is the only plant that has a positive effect on all three humors.
Reviews and Ratings
We do not have any reviews about Head To Toe Healing available right now.