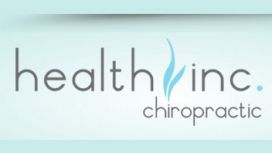 Vicky Cole, Doctor of Chiropractic, has been in practice since 2007, and is here to share the friendly, healing atmosphere at Health Inc Chiropractic with the Hull community. We take your health seriously and our chiropractors commit themselves to life long learning to provide you with the best care possible. Health Inc Chiropractic is about life! When you visit our chiropractic clinic you will see beaming smiles, fun and excitement. Our focus is on fixing the cause of your problems, not masking the symptoms.
We'll work with you to prevent future illness, rather than curing it. We want to empower you to be involved in your own healing. Starting with baby steps, we help you turn on your body's natural healing ability by keeping you moving, eating and thinking well. The most upto date equipment and health knowledge enable us to help all ages of patients, from children and families to those well into their 90s.
---
Reviews and Ratings
We do not have any reviews about Health Inc Chiropractic available right now.