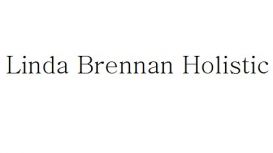 My journey with holistic healing therapies began with Reiki in 2003. In exchange for my attunement and training I worked with women with addiction problems, and young people, giving Reiki treatments and was amazed by the positive effects it had both on them and myself, next I studied Crystal therapy and Swedish massage, the following year Reflexology, Hot Stone Massage, Holistic Facial Massage and Stress management, during which I was on placement for most of the year in clinics providing treatments to carers of seriously ill partners or children. I have since added Advanced massage, Deep Tissue Massage, Ear Candling, Colon Massage, Gemstone Energy massage and Colour Therapy to my toolbox!
I absolutely love my work, It is so rewarding to help people relax and find peace within themselves and its such a privilege to work with Reiki, Crystals and energies from source.
In particular I love giving workshops, and so enjoy seeing people's reactions when they first experience the energy field.
---
Reviews and Ratings
Been to see Linda formerly of grass roots many times and loved the experience so much that I have followed her to Elmbank Therapies. She is a lovely person with a quite calming personality. She listens to what you want and need from the experience and has delivered for myself every time. I have an extremely bad neck and shoulder problems and she has helped me so much with this that I would love to keep her in my cupboard all for myself. She is truly a gifted person.
After the very sudden and distressing death of a close friend I decided to try Crystal Therapy having read about it in a magazine. It seemed to relax me very quickly and I soon felt as if I had been transported to a different place. I felt as though all my emotions were coming to the surface. I felt drained when I woke but surprisingly I felt great relief too. I had a couple of more sessions after that which helped me immensely. I felt more relaxed within myself and more emotionally in control.