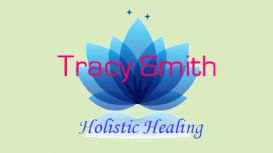 My journey into healing and complementary therapies began around 1999 whilst I was at university. Being stressed at the time due to my studies I decided to try Reiki and I'm so glad I did. After a few treatments that was me hooked!
After a while I decided to learn more about Reiki and become a practitioner myself. I studied with Margaret Craig (now with Reiki Evolution), eventually gaining the Reiki Mastership certificate in Januarty 2005. Reiki revived my spirit and set me on a course of personal and spiritual development that continues today.
In 2011 I decided I wanted to learn some other forms of healing, especially therapies that I could combine with Reiki. I then attended Cardonald College to study Body Massage & Anatomy, Physiology and Pathology for Complementary Therapies. This was a great course and led me to study other therapies such as Clinical Aromatherapy and Indian Head Massage.
Between March 2013 – 2014 I worked as a Volunteer Therapist at the Castlemilk Relaxation Centre which is a voluntary organisation, managed and run by volunteers for the benefit of the local community.I really enjoy my time there and appreciate the difference the service makes to the lives of ordinary people.
I am keen to continue my professional development and hope to go on and study Sport & Remedial Massage in 2016.
In addition to my therapy career, I also work within the field of mental health. This is mainly with adults who have acute and enduring mental health problems who may be in hospital or living within the community. This is sometimes very challenging but rewarding work and in the broader sense I also consider it to be "healing work".
I am a member of the Federation of Holistic Therapists and I am insured for all the treatments I practice.
---
Services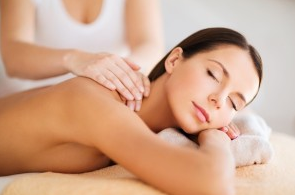 Body Massage:
Body massage (Swedish Massage) is the classic Western style massage. The overall aim of this type of massage is to relax the entire body. The techniques used are designed to improve your circulation, sooth your muscles and promote physical & mental well being. These include –
Effleurage – long gliding strokes using the palms, thumbs and/or fingers.
Petrissage – kneading movements with the hands, thumbs and/or fingers.
Friction – deep circular movements using the palms, thumbs and/or fingers.
Vibration – Oscillary movements that shake or vibrate the body.
Percussion – Brisk hacking or tapping movements.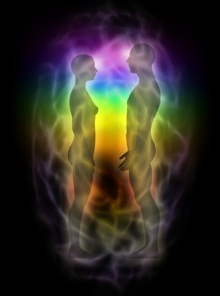 Reiki is an ancient healing method dating back thousands of years from the East. The healing system that we use today in the west is called Reiki and was developed in the 1920's by Dr. Mikao Usui, a Buddhist priest in Japan.
Today, Reiki is primarily a form of complementary therapy, a safe, gentle, non-intrusive, hands-on healing technique that uses spiritual energy to treat physicall or emotional ailments. It is a holistic system for balancing, healing and harmonising all aspects of the person – body, mind, emotions and spirit – promoting relaxation and a sense of well-being.
How Does Reiki Work?
Life-force energy (ki or chi) flows within the physical body through energey centres called chakras and pathways called meridians, as well as flowing around the body in a field of energy called the aura. The energy field responds to everything we think, feel, say and experience and it becomes disrupted or blocked whenever we consciously or unconsciously accept or absorb negative words, thoughts, feelings or experiences.
If these energies are not dispersed their energy can gradually become more dense, which is when they can transform into physical illness. Reiki is a spiritual energy vibrating at a very high rate that helps to break down these blockages, flowing through all the affected parts of the aura and the physical body, charging them with positive energy and raising the vibratory level of the whole energy field.
It clears and balances the chakras, and straightens the energy pathways allowing the life force to flow in a healthy and natural way around the whole body. This strenghens and accelerates the body's own natural ability to heal itself, and opens the mind, emotions and spirit to an acceptance and understanding fo the causative issues that have led to disease in both the physical and energy bodies.
Reviews and Ratings
Margaret Hudson, Glasgow, Scotland
I recently visited Tracy to try reflexology and I was delighted with the service I received I also tried Indian head massage and reiki. Her pleasant manner was lovely and very relaxing the premises in Berkley street Glasgow was easy to find I would highly recommend Tracy to anyone.