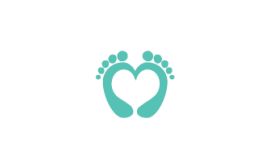 Reflexology is a complementary, holistic therapy which works on the premise that there are reflex points on the feet, hands and ears. These reflex points correspond to all of the different parts of

the body, including organs and glands. By stimulating or soothing these reflexes, many health issues may benefit in a safe and natural way. Reflexology may work with the body to restore it's own natural balance and is suitable for most people.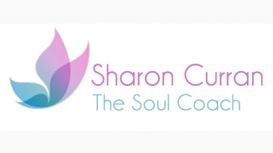 After struggling for many years with generalised anxiety, panic attacks and chronic fatigue, Sharon Curran was able to reclaim her life and her passion and purpose through the healing modalities of

holistic health. For Sharon, the healing journey involved painfully recognising that her dis-ease and emotional discord were all seeking to draw her attention to aspects of her inner world that were out of balance and alignment.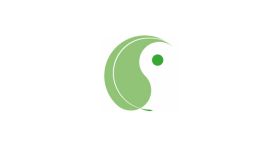 Nikki Hill, the founder of Bella Wellbeing, is a fully qualified Naturopath, Clinical Nutritionist, Medical Herbalist, Natural Fertility Educator and a mum to two little boys. Nikki specialises in

womens hormonal health and has been a consultant for over 10 years in both Australia and the UK helping countless women become acquainted (or reacquainted) with their body and its needs. As a teenager, Nikki suffered many hormonal symptoms such as severe acne, irregular cycles and PMS.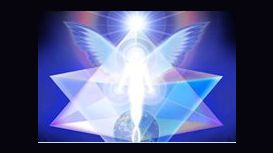 Initially trained in Isui Reiki, I then progressed to, and qualified as, an Angelic Reiki Practitioner and Master Teacher; creating a multi-dimensional healing space to bring a uniting of the human

and Angelic vibrations. Working from my home, set in beautiful countryside on the outskirts of Macclesfield, provides peace for my Soul and I am sure you will feel, and benefit from, the high-vibrational spiritual energies there.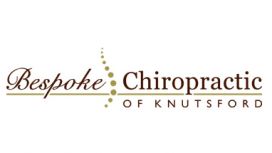 Bespoke Chiropractic provides a patient centred approach to neuromusculoskeletal pain and dysfunction. It is our aim to diagnose, treat and prevent using an evidence based and holistic approach to the

individuals needs. Chiropractic allows this diverse approach via its use of non-invasive, patient specific techniques. Whether your problem is acute or chronic; related to injury past or present or indeed postural in origin Bespoke Chiropractic is here for your needs.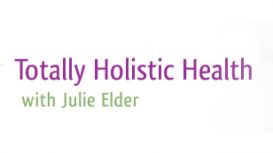 Holistic Therapies can be useful in alleviating the symptoms and aiding the healing related to the above conditons. They can help to boost the immune system, enhancing physical and emotional health.

Totally Holistic Health was founded by Julie Elder in 2003, and specialises in providing complementary therapy services such as Bowen, Kinesiology, Reflexology and Reiki in the North Cheshire and South Manchester area. Stress can be a major factor in most illnesses.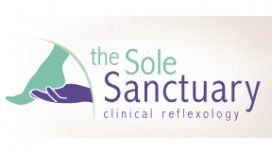 A warm welcome awaits you at The Sole Sanctuary based in Bollington, Cheshire, specialising in Clinical Reflexology, Reiki and Hopi Ear candling. What is reflexology? Reflexology is a gentle,

non-invasive, complementary therapy, based upon the principle that the entire body is represented by reflex or acupressure points within the hands and feet. Applying gentle pressure to these points is thought to stimulate the corresponding part of the body to respond within its own natural energy pathways.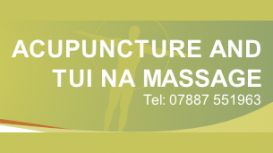 I am a fully qualified member of the British Acupuncture Council and Acupuncture Fertility Network and licensed with both Cheshire East and Cheshire West & Chester Councils to practise acupuncture. My

initial training was at the Northern College of Acupuncture and I have subsequently qualified in Tui Na medical massage at the Shulan College and Korean Hand Therapy with Jong Baik. I continue to upgrade my skills with continuing professional development each year.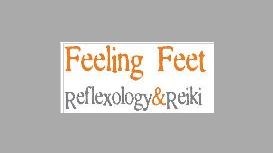 Reflexology and Reiki may offer a proactive way of managing and maintaining balance within the body. These therapies may work well to combat the stresses and strains of life and promote general

well-being. Reflexology is a complementary therapy, which works on the feet to help heal the whole person and not just the prevailing symptoms. Suitable for all ages and may bring relief from a wide range of acute and chronic conditions as well as relaxation and stress relief.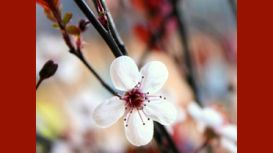 Cinnamon Therapies offers treatments that enhance the mind, body and soul. We believe that holistic therapies can help all aspects of everyone's lives. We aim to offer treatments that address your

individual needs, based on our expertise and experience.