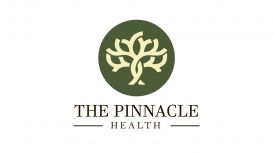 Do you feel you deserve better health? Have you tried everything without real results? What do you want your body and brain function to be like in 20 years? At The Pinnacle Health practice, we focus

on prevention, finding the root cause of your health concern and the best individual treatment plan that your body requires. A whole-body approach combining nutrition, lifestyle, emotions and kinesiology muscle testing. All therapies are science-based, safe and non-invasive. I offer free 20 minutes consultation in person or over the phone to answer any questions you may have. Remember- prevention is easy compared to cure.
Naturopathy is a system of health care that promotes the body's own self-healing ability.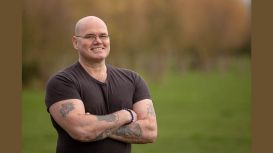 C.H.E.K Master Practitioner Hi, I'm Scott Bryant, and my approach to health, fitness, and wellbeing is through the body as a system of systems. When working with my clients I use a comprehensive,

C.H.E.K holistic approach that is not only cutting-edge, it is highly effective. I am passionate about what I do and have been using my unique system successfully for over 20 years. Qualifications: Certified Master C.H.E.K. Practitioner Level 4, C.H.E.K.Golf Sports Performance Specialist, Functional Diagnostic Nutritionist, C.H.E.K Holistic Lifestyle Coach Level 3, Certified Chair Massage Therapist, Sound And Energy Crystal Healer call Scott for a free consultation on 07841144878.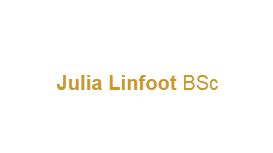 julialinfoothomeopathy.co.uk
I provide homeopathic consultations for a wide range of acute and chronic health conditions for all age groups. I work at Bellenden Therapies in London, SE15 on Wednesdays, Fridays and some Saturdays.

Bellenden Therapies is home to a small friendly group of local complementary and alternative therapists providing a range of treats and treatments, gift vouchers, workshops and classes.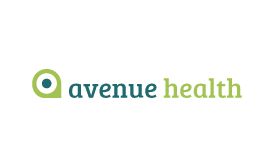 Chiropractic treatment involves the adjustment of bones to restore the correct alignment and balance in your body. Avenue Health was recommended to me by a friend. My back started to cause me a great

deal of pain and discomfort and I didn't know what to do or where to turn. After just one treatment Michael had relieved the pain so much so that I could go away on a planned dance weekend. I had two further treatments and I am now pain free and dancing as I used to.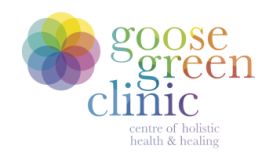 The clinic is an oasis of calm, situated in a beautiful, lovingly restored Victorian building opposite Goose Green, in the heart of East Dulwich. It has a long history of community healthcare as its

present director, Ravi Parbhoo, was handed the reins from his parents who ran it as a doctors' surgery from the 1960's. Following on in the healing tradition, we have a variety of holistic therapies, classes and workshops to offer.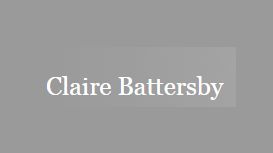 Traditional Chinese Medicine (TCM) is a profound and highly sophisticated medical system that dates back 3,000 years. New research shows that Traditional Chinese Medicine may be one of the best ways

to treat functional dyspepsia, commonly referred to as indigestion.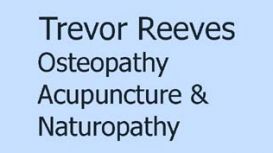 Welcome to the website of Trevor Reeves, ND, DO, LicAc, a healthcare practitioner who has over 25 years experience of successfully treating peoples' health problems. Here you will find information

about the treatments Trevor offers and the clinics where he practices. Trevor's approach is sympathetic yet practical. He takes account of the whole person with treatment tailored to each individual. People consult Trevor Reeves with all manner of health problems, from acute to chronic ailments.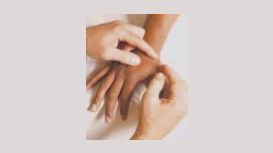 Are you thinking of trying acupuncture? Call me for an informal discussion or to arrange a free no-commitment consultation at the Barry Road Clinic in East Dulwich. My NHS practice is in the pain

clinic at King's College Hospital in Camberwell (referrals strictly via the King's Pain Clinic Consultant Physicians). My private practice is in East Dulwich and self-referrals are welcome.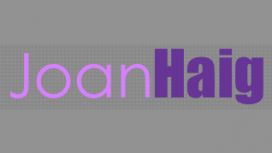 holistictherapistinsoutheastlondon.co.uk
Are you looking for a Holistic Therapist in South East London? Are you tired or stressed from the pace of daily life or dealing with aches, pains or other physical complaints? If so, Joan Haig

Holistic Services could help restore, revitalise and refresh you.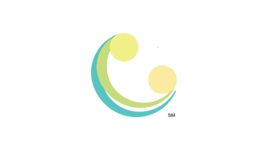 We believe the whole is more important than the sum of the parts. A healthy person is one whose biological, psychological, cognitive, social and spiritual aspects of their life are all in perfect

harmony, addressing only one of these aspects may get rid of the symptoms but not necessarily make the problem go away. We want you to achieve this harmony using the healing power of natural therapies to transform your life.
---
Someone you know have recently visited an alternative medicine specialist in Camberwell and they are very happy with the results they have achieved. They now feel better, probably their health issue is fully healed, they are happier. You want to feel happier and better too. In fact, you struggle with this health problem and a doctor once told you that an alternative medicine specialist in Camberwell can help. So you are on the hunt for a reliable and experienced alternative medicine specialist in Camberwell. However, finding an alternative medicine specialist in Camberwell is not that easy, not because there is no experienced and reputable alternative medicine specialist in Camberwell, but mainly because there are so many alternative medicine techniques, methods, and different practices out there that target different problems and issues. So before you make an appointment with an alternative medicine specialist in Camberwell, make sure you are visiting the right one. Here is a short guide to some of the most popular methods practiced by an alternative medicine specialist in Camberwell.
Choose the Right Alternative Medicine Specialist in Camberwell: Acupuncture
Hand down, most of the people visiting an alternative medicine specialist in Camberwell are going there for acupuncture sessions. Acupuncture is a very popular method for healing or improving a long list of different health problems and conditions. The process consists of inserting fine needles into different parts of the patient's body depending on the targeted area. The whole point of an alternative medicine specialist in Camberwell of doing so is because it is believed that putting pressure on these acupuncture points stimulates nerves and muscles to release a natural pain-relieving chemical.
Choose the Right Alternative Medicine Specialist in Camberwell: Homeopathy
Homeopathy is, indeed, another very popular practice or method used by an alternative medicine specialist in Camberwell for relieving paint, healing different health issues, and improving the overall health. Homeopathy in its core is healing through the power of nature and involves using diluted natural substances for threating physical and mental health issues. An alternative medicine specialist in Camberwell who practices as a homeopath believes that homeopathy products have less or no side effects compared to traditional medicine treatments and products.
Choose the Right Alternative Medicine Specialist in Camberwell: Massage
Now, many people consider massage as spoiling yourself. However, a massage is much more than what you enjoy at the SPA. Ask an alternative medicine specialist in Camberwell and they will confirm that a massage can definitely be a powerful medical tool for relieving pain and stress. Professional medical massage can treat a bunch of issues and target so many different problems and it is a great treatment to physical and mental issues.
Choose an Alternative Medicine Specialist in Camberwell: Reflexology
Now, what an alternative medicine specialist in Camberwell practising reflexology would tell you is that different points of your feet, hands, face, and ears are connected to other parts of your body and internal organs. By pressing these points, an alternative medicine specialist in Camberwell can help you overcome different health issues and release the pain. An alternative medicine specialist in Camberwell can help you relieve tension, improve your mood and the quality of your sleep through reflexology. Make sure to pick the right type of an alternative medicine specialist in Camberwell to get the right treatment for the issues you are experiencing.