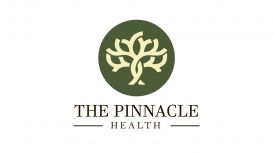 Do you feel you deserve better health? Have you tried everything without real results? What do you want your body and brain function to be like in 20 years? At The Pinnacle Health practice, we focus

on prevention, finding the root cause of your health concern and the best individual treatment plan that your body requires. A whole-body approach combining nutrition, lifestyle, emotions and kinesiology muscle testing. All therapies are science-based, safe and non-invasive. I offer free 20 minutes consultation in person or over the phone to answer any questions you may have. Remember- prevention is easy compared to cure.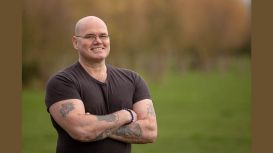 C.H.E.K Master Practitioner Hi, I'm Scott Bryant, and my approach to health, fitness, and wellbeing is through the body as a system of systems. When working with my clients I use a comprehensive,

C.H.E.K holistic approach that is not only cutting-edge, it is highly effective. I am passionate about what I do and have been using my unique system successfully for over 20 years. Qualifications: Certified Master C.H.E.K. Practitioner Level 4, C.H.E.K.Golf Sports Performance Specialist, Functional Diagnostic Nutritionist, C.H.E.K Holistic Lifestyle Coach Level 3, Certified Chair Massage Therapist, Sound And Energy Crystal Healer call Scott for a free consultation on 07841144878.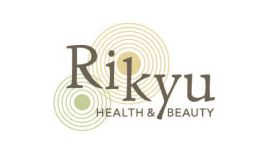 Rikyu is a modern Japanese health and beauty salon in Muswell Hill, North London. Founded in 2009, we offer you a wide range of holistic, therapeutic and aesthetic treatments to promote your

well-being and rejuvenate your spirit! We believe that beauty and massage treatments should be performed with an awareness of the mental and spiritual aspects involved, as well as the physical side.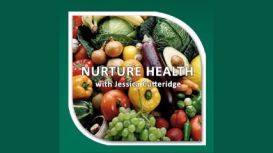 I am qualified in Nutritional Therapy and Naturopathy from the College of Naturopathic Medicine in London. I studied the Bach Flower Remedies and Iridology as part of my Naturopathy diploma and went

on to receive a certificate in self-development with the Bach Flower Remedies with Healing Herbs. I am a full member of BANT British Association of Applied Nutrition and Nutritional Therapy, working within their code of ethics.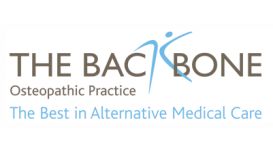 At the Backbone Osteopathic Practice, we operate an integrated practice which has been established for over 20 years providing pain relief to generations of patients. We have created a North London

Clinic that offers the full holistic healthcare experience delivered by established practitioners and therapists in Osteopathy, Acupuncture and Therapeutic Massage.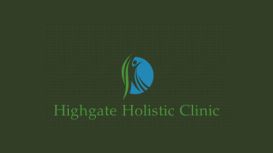 highgateholisticclinic.com
At Highgate Holistic Clinic, we are a team of complementary medicine practitioners who are passionate about what we do. We believe that sometimes modern medicine doesn't offer a comprehensive approach

to our health issues and too often only treats symptoms instead of the root cause of an issue.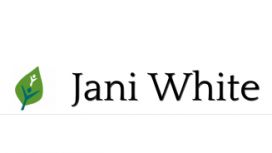 Jani White is an experienced acupuncturist with a strong general practice and a specialization in acupuncture for fertility and pregnancy. With more than 20 years experience of UK childbirth services,

she is a registered birth doula and teaches fertility awareness, antenatal and breastfeeding classes in Mayfair. Jani is committed to a natural approach to childbirth, combining the traditional wisdom of Chinese medicine with the best practices of modern western medicine.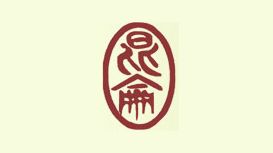 For thousands of years, the Chinese approach to health has differed from the West. Traditional Chinese Medicine (TCM) talks of a vital energy flowing throughout our bodies, called Qi. If this flow is

disturbed, you will experience symptoms of disease. TCM harmonises the movement of qi, restoring wellbeing and preventing illness. Alex Owen is able to provide you with the full range of treatments that Traditional Chinese Herbal Medicine (TCM) has to offer.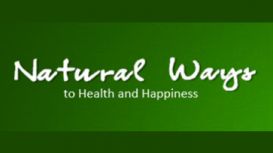 Our practitioners are all fully-qualified in Traditional Chinese Medicine and trained in Natural Ways health care. At Natural Ways we take care that you enjoy the very best of Chinese healthcare and

culture. Offering our customers the very best massage, acupuncture, traditional Chinese medicine and beauty treatments throughout our four London clinics. Our professional male and female doctors and masseuses bring many years of experience of working both here and in China.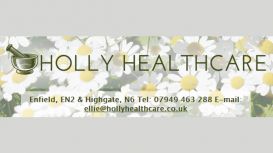 Welcome to my service offering Western herbal medicine, nutritional therapy and aromatherapy massage treatments. I practise from two clinics in North London: The Highgate Health Centre in Highgate

Village, N6 and The Enfield Chase clinic, EN2. I also teach various courses at two central London colleges. I have over 13 years experience working as a Medical Herbalist and Aromatherapist.