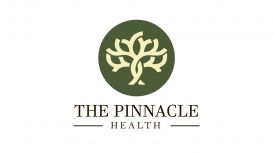 Do you feel you deserve better health? Have you tried everything without real results? What do you want your body and brain function to be like in 20 years? At The Pinnacle Health practice, we focus

on prevention, finding the root cause of your health concern and the best individual treatment plan that your body requires. A whole-body approach combining nutrition, lifestyle, emotions and kinesiology muscle testing. All therapies are science-based, safe and non-invasive. I offer free 20 minutes consultation in person or over the phone to answer any questions you may have. Remember- prevention is easy compared to cure.
Naturopathy is a system of health care that promotes the body's own self-healing ability.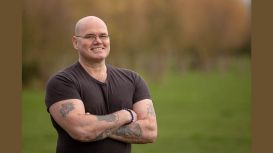 C.H.E.K Master Practitioner Hi, I'm Scott Bryant, and my approach to health, fitness, and wellbeing is through the body as a system of systems. When working with my clients I use a comprehensive,

C.H.E.K holistic approach that is not only cutting-edge, it is highly effective. I am passionate about what I do and have been using my unique system successfully for over 20 years. Qualifications: Certified Master C.H.E.K. Practitioner Level 4, C.H.E.K.Golf Sports Performance Specialist, Functional Diagnostic Nutritionist, C.H.E.K Holistic Lifestyle Coach Level 3, Certified Chair Massage Therapist, Sound And Energy Crystal Healer call Scott for a free consultation on 07841144878.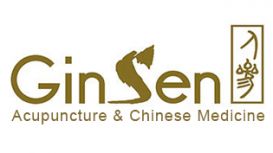 GinSen deals with the whole range of health issues and treats its clients using Acupuncture, Chinese Herbal Medicine, Chinese Massage and Chinese Cupping. We provide the highest standards of

patient-centred, holistic health care. Every member of our team is dedicated to ensuring that your experience with us is positive.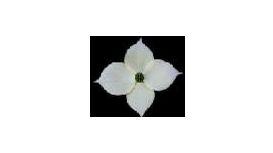 Traditional Chinese Medicine aims to harmonize the body's natural balance, treating the cause and the manifestations (ie pain or symptoms) to promote and maintain health. Acupuncture treats you, the

individual, and by addressing the root cause of a condition offers a truly holistic approach, as a result, treatment is effective and long lasting.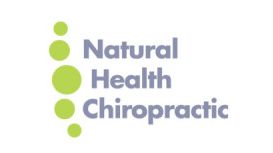 Chiropractic care, once considered an alternative therapy, is entering mainstream health care. If you are considering chiropractic for yourself or someone you care about, please visit us at our London

Hampstead clinic. Chiropractic can help you and your baby both during pregnancy and the delivery.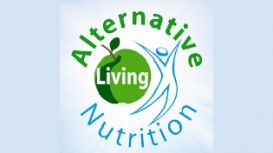 Nutritional therapy is an alternative medicine seeking to identify & relieve the underlying causes rather than masking symptoms. Our centre provides diagnostic testing, dietary advice &

supplementation protocol to help support optimise cellular function which may assist in achieving optimal health using a personalised tailored plan combined with functional medicine.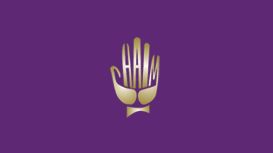 With a multitude of treatments available, choosing the right one can be overwhelming and confusing. Alternatively, you can book an Initial Consultation to discuss your health concerns in person and

will receive advice on the most suitable treatment for your condition and 10% off your suggested treatment. Brand new Ante Natal Yoga classes are starting on Tuesdays 6:30pm followed by Womb Yoga at 7:35pm, this Yoga class is aimed at women and specialises in movement therapy for female health.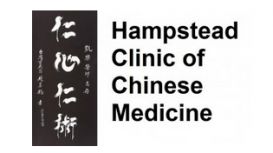 hampstead-clinic-of-chinese-medicine.com
Set in the heart of Hampstead, an area of London with a long-standing association with wellness, and just a few steps away from Hampstead Heath, the Hampstead Clinic of Chinese Medicine offers a wide

range of Traditional Chinese Medicine (TCM) therapies including Chinese herbal treatment, acupuncture, cupping, moxibustion as well as diet therapy following principles of TCM.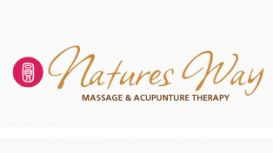 Welcome to Natures Way Paddington where traditional Chinese medicine, acupuncture, effective natural massage therapies combine to promote holistic health. Our highly experienced professionals are

backed by many years of experience and knowledge that come together to provide only the best, current remedies sure to provide you with excellent results. Whether you suffer from chronic pain or are looking for a place to relax, Zen Health has something for everyone.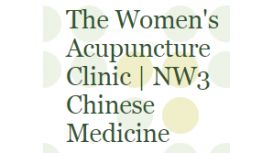 I'm Anne Lewthwaite Harrabin and I have been supporting women with acupuncture since 1983. I run my own acupuncture practice in Hampstead in North-West London, helping a very wide range of conditions.

Please have a look around the site or get in contact to find out more about me and the services I offer.
---
Someone you know have recently visited an alternative medicine specialist in Kilburn and they are very happy with the results they have achieved. They now feel better, probably their health issue is fully healed, they are happier. You want to feel happier and better too. In fact, you struggle with this health problem and a doctor once told you that an alternative medicine specialist in Kilburn can help. So you are on the hunt for a reliable and experienced alternative medicine specialist in Kilburn. However, finding an alternative medicine specialist in Kilburn is not that easy, not because there is no experienced and reputable alternative medicine specialist in Kilburn, but mainly because there are so many alternative medicine techniques, methods, and different practices out there that target different problems and issues. So before you make an appointment with an alternative medicine specialist in Kilburn, make sure you are visiting the right one. Here is a short guide to some of the most popular methods practiced by an alternative medicine specialist in Kilburn.
Choose the Right Alternative Medicine Specialist in Kilburn: Acupuncture
Hand down, most of the people visiting an alternative medicine specialist in Kilburn are going there for acupuncture sessions. Acupuncture is a very popular method for healing or improving a long list of different health problems and conditions. The process consists of inserting fine needles into different parts of the patient's body depending on the targeted area. The whole point of an alternative medicine specialist in Kilburn of doing so is because it is believed that putting pressure on these acupuncture points stimulates nerves and muscles to release a natural pain-relieving chemical.
Choose the Right Alternative Medicine Specialist in Kilburn: Homeopathy
Homeopathy is, indeed, another very popular practice or method used by an alternative medicine specialist in Kilburn for relieving paint, healing different health issues, and improving the overall health. Homeopathy in its core is healing through the power of nature and involves using diluted natural substances for threating physical and mental health issues. An alternative medicine specialist in Kilburn who practices as a homeopath believes that homeopathy products have less or no side effects compared to traditional medicine treatments and products.
Choose the Right Alternative Medicine Specialist in Kilburn: Massage
Now, many people consider massage as spoiling yourself. However, a massage is much more than what you enjoy at the SPA. Ask an alternative medicine specialist in Kilburn and they will confirm that a massage can definitely be a powerful medical tool for relieving pain and stress. Professional medical massage can treat a bunch of issues and target so many different problems and it is a great treatment to physical and mental issues.
Choose an Alternative Medicine Specialist in Kilburn: Reflexology
Now, what an alternative medicine specialist in Kilburn practising reflexology would tell you is that different points of your feet, hands, face, and ears are connected to other parts of your body and internal organs. By pressing these points, an alternative medicine specialist in Kilburn can help you overcome different health issues and release the pain. An alternative medicine specialist in Kilburn can help you relieve tension, improve your mood and the quality of your sleep through reflexology. Make sure to pick the right type of an alternative medicine specialist in Kilburn to get the right treatment for the issues you are experiencing.