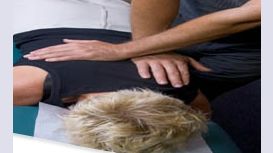 andrews-clinic-natural-therapies.co.uk
Health related problems can be many and varied from musculo-skeletal conditions, to other types of conditions that require further investigations such as EAV; Darkfield microscopy; Clinical

Nutritional assessments etc, as to why symptoms or pain is being experienced, . The clinic offers a variety of natural therapies treatment approaches from physical treatments to bio-energetic medicine in assessing and treating the person as a whole.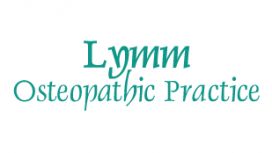 Osteopaths recognise the importance of the link between the structure of the human body and the way it functions. They focus on the skeleton and joint function along with the underlying muscles, soft

issue and internal organs. By using gentle stretching and mobilising techniques and manipulating joints, the practitioner works with the body to create the optimum conditions to facilitate the healing process.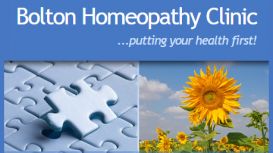 boltonhomeopathyclinic.co.uk
I graduated from Sheffield university with a Ist class Honours degree in speech science and immediately took up a post with Bolton NHS working with both children and adults as a speech and language

therapist, and went on to specialise in Autistic Spectrum Disorder.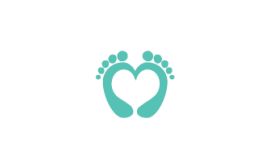 Reflexology is a complementary, holistic therapy which works on the premise that there are reflex points on the feet, hands and ears. These reflex points correspond to all of the different parts of

the body, including organs and glands. By stimulating or soothing these reflexes, many health issues may benefit in a safe and natural way. Reflexology may work with the body to restore it's own natural balance and is suitable for most people.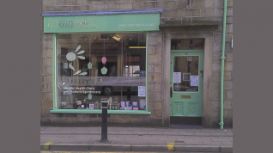 Vitality + is your local, natural therapy centre in Ramsbottom, providing natural therapies from a group of professional, fully qualified practitioners, together with a range of over the counter

treatments, health foods and supplements to improve health. Vitality + are dedicated to providing a natural, personal approach to healing and we are able to offer a wide range of diagnostic services, alternative or complementary medicine, and treatments that are best suited for your own individual needs.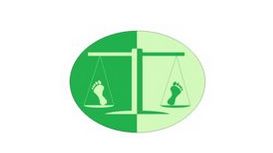 ClaiReflex is a company which offers Reflexology, Indian Head Massage and Swedish Massage in addition to other fantastic holistic therapies. We have a strong focus on health and well being and based

in Warrington, Cheshire we welcome customers from the Warrington and surrounding areas. We are now also available to offer our therapies in Childwall, Liverpool.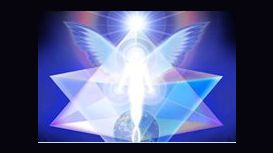 Initially trained in Isui Reiki, I then progressed to, and qualified as, an Angelic Reiki Practitioner and Master Teacher; creating a multi-dimensional healing space to bring a uniting of the human

and Angelic vibrations. Working from my home, set in beautiful countryside on the outskirts of Macclesfield, provides peace for my Soul and I am sure you will feel, and benefit from, the high-vibrational spiritual energies there.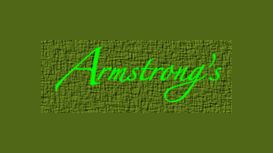 armstrongsholistictherapy.co.uk
Armstrong's Holistic Therapy is a small family run business which was established by Peter Armstrong 16 years ago. We carry out a range of Holistic treatments for the relief of:- Neck & Back pain,

Sports Injuries, Frozen Shoulder, Tennis Elbow, Muscle Tension, Headaches, Stress, Sciatic Problems, Irritable Bowel Syndrome, Whiplash. All of our treatments have the effect of removing toxins from the body, improving circulation, reducing stress & leaving a general feeling of wellbeing.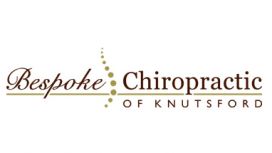 Bespoke Chiropractic provides a patient centred approach to neuromusculoskeletal pain and dysfunction. It is our aim to diagnose, treat and prevent using an evidence based and holistic approach to the

individuals needs. Chiropractic allows this diverse approach via its use of non-invasive, patient specific techniques. Whether your problem is acute or chronic; related to injury past or present or indeed postural in origin Bespoke Chiropractic is here for your needs.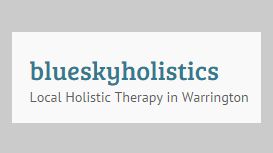 This developed into a mobile home visiting service during the early days and weeks of the baby being born - providing welcome relief from pain and exhaustion in the comfort of the home supporting new

mums in a variety of ways. This is an extremely popular service.
---
Someone you know have recently visited an alternative medicine specialist in Salford and they are very happy with the results they have achieved. They now feel better, probably their health issue is fully healed, they are happier. You want to feel happier and better too. In fact, you struggle with this health problem and a doctor once told you that an alternative medicine specialist in Salford can help. So you are on the hunt for a reliable and experienced alternative medicine specialist in Salford. However, finding an alternative medicine specialist in Salford is not that easy, not because there is no experienced and reputable alternative medicine specialist in Salford, but mainly because there are so many alternative medicine techniques, methods, and different practices out there that target different problems and issues. So before you make an appointment with an alternative medicine specialist in Salford, make sure you are visiting the right one. Here is a short guide to some of the most popular methods practiced by an alternative medicine specialist in Salford.
Choose the Right Alternative Medicine Specialist in Salford: Acupuncture
Hand down, most of the people visiting an alternative medicine specialist in Salford are going there for acupuncture sessions. Acupuncture is a very popular method for healing or improving a long list of different health problems and conditions. The process consists of inserting fine needles into different parts of the patient's body depending on the targeted area. The whole point of an alternative medicine specialist in Salford of doing so is because it is believed that putting pressure on these acupuncture points stimulates nerves and muscles to release a natural pain-relieving chemical.
Choose the Right Alternative Medicine Specialist in Salford: Homeopathy
Homeopathy is, indeed, another very popular practice or method used by an alternative medicine specialist in Salford for relieving paint, healing different health issues, and improving the overall health. Homeopathy in its core is healing through the power of nature and involves using diluted natural substances for threating physical and mental health issues. An alternative medicine specialist in Salford who practices as a homeopath believes that homeopathy products have less or no side effects compared to traditional medicine treatments and products.
Choose the Right Alternative Medicine Specialist in Salford: Massage
Now, many people consider massage as spoiling yourself. However, a massage is much more than what you enjoy at the SPA. Ask an alternative medicine specialist in Salford and they will confirm that a massage can definitely be a powerful medical tool for relieving pain and stress. Professional medical massage can treat a bunch of issues and target so many different problems and it is a great treatment to physical and mental issues.
Choose an Alternative Medicine Specialist in Salford: Reflexology
Now, what an alternative medicine specialist in Salford practising reflexology would tell you is that different points of your feet, hands, face, and ears are connected to other parts of your body and internal organs. By pressing these points, an alternative medicine specialist in Salford can help you overcome different health issues and release the pain. An alternative medicine specialist in Salford can help you relieve tension, improve your mood and the quality of your sleep through reflexology. Make sure to pick the right type of an alternative medicine specialist in Salford to get the right treatment for the issues you are experiencing.