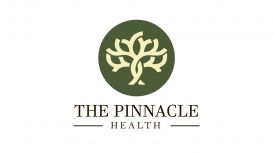 Do you feel you deserve better health? Have you tried everything without real results? What do you want your body and brain function to be like in 20 years? At The Pinnacle Health practice, we focus

on prevention, finding the root cause of your health concern and the best individual treatment plan that your body requires. A whole-body approach combining nutrition, lifestyle, emotions and kinesiology muscle testing. All therapies are science-based, safe and non-invasive. I offer free 20 minutes consultation in person or over the phone to answer any questions you may have. Remember- prevention is easy compared to cure.
Naturopathy is a system of health care that promotes the body's own self-healing ability.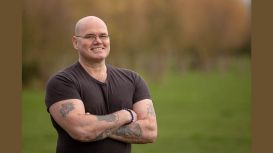 C.H.E.K Master Practitioner Hi, I'm Scott Bryant, and my approach to health, fitness, and wellbeing is through the body as a system of systems. When working with my clients I use a comprehensive,

C.H.E.K holistic approach that is not only cutting-edge, it is highly effective. I am passionate about what I do and have been using my unique system successfully for over 20 years. Qualifications: Certified Master C.H.E.K. Practitioner Level 4, C.H.E.K.Golf Sports Performance Specialist, Functional Diagnostic Nutritionist, C.H.E.K Holistic Lifestyle Coach Level 3, Certified Chair Massage Therapist, Sound And Energy Crystal Healer call Scott for a free consultation on 07841144878.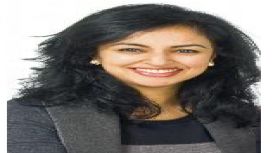 homeopathyandacupuncture.co.uk
Whatever stage you are at, whether experienced in natural and complimentary therapies or this is your first look into it, I would like to share my experiences with you and demonstrate the power of

Homeopathy and Acupuncture. Homeopathy and Acupuncture are completely natural systems of medicine that are safe and have long lasting results.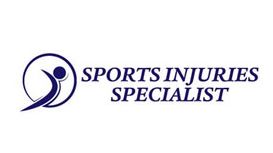 sportsinjuriesspecialist.co.uk
Zahir Chaudhary graduated from The British College of Osteopathic Medicine with an Honours and Masters Degree in Osteopathic Medicine. Zahir also practices Cranial Osteopathy, Naturopathy, Medical

Acupuncture, Applied Kinesiology and is fully trained in Foot Biomechanics and Orthotics. Zahir is a qualified England Cricket Board Coach, Martial Arts Instructor and Swimming Life Guard. From the tender age of 15, my lower back collapsed as I attempted a bouncer at my annoying father.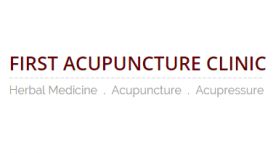 firstacupunctureclinic.co.uk
Our principal goal at First Acupuncture Clinic is to help you enhance your health and well-being. Our approach to achieving good health and healing for our clients follow the core principles of

Chinese medicine as practised in the Far East for thousands of years. By adopting a holistic approach, our diagnosis and treatment plans take in to consideration an individual's physical, emotional and mental condition, and interpret discomfort, pain or illness as signs of an imbalance in these components.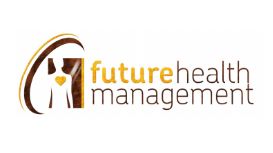 futurehealthmanagement.co.uk
These chronic health issues affect the quality of life of thousands of people in today's modern world. The underlying cause of these health issues can often be difficult to identify and many people

struggle with the symptoms for years and in some cases never identify the cause(s). Chronic health issues such as these will dramatically affect the quality of your life as you adapt your behaviour (and your personality) to cope with the symptoms.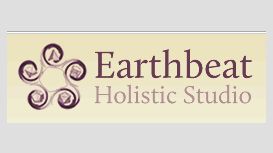 Welcome to my practice: The place, where you can feel relaxed, receive treatments or enjoy learning something new in a warm, friendly atmosphere. I facilitate change through Holorhythmic™ Therapy,

Reiki Sound Healing, Shiatsu and Acusonic treatments.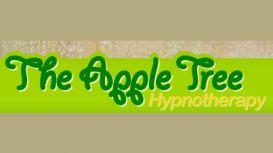 LOW-COST PROGRAMMES and WORKSHOPS - Our Popular Workshops start from as little as £49! OUR SPECIAL WEIGHT MANAGEMENT PROGRAMMES start from as little as £25 Let me unlock the potential

inside your body. Let me transform your extra pounds into a source of beautiful, dynamic energy at very competitive prices!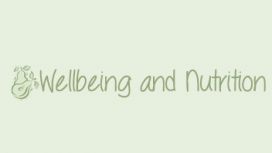 wellbeingandnutrition.co.uk
Nutritional therapy aims to optimise health and wellbeing by encouraging the body's natural ability to heal. The link between diet and health is becoming firmly established and the rise in obesity,

cancer, diabetes and heart disease is increasing public interest in nutrition. Nutritional Therapy can help address the underlying causes of a health issue, identifying potential nutritional imbalances and assessing how these may be contributing to specific symptoms.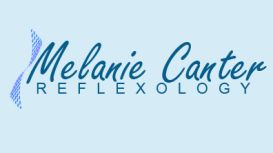 melaniecanterreflexology.co.uk
Discover the secret to effective natural relief from stress and discomfort through this simple alternative therapy. As well as aiding relaxation it can be extremely effective for many health

complaints. Reflexology can help couples with fertility difficulties as well as being highly beneficial during pregnancy.
---
Someone you know have recently visited an alternative medicine specialist in Wembley and they are very happy with the results they have achieved. They now feel better, probably their health issue is fully healed, they are happier. You want to feel happier and better too. In fact, you struggle with this health problem and a doctor once told you that an alternative medicine specialist in Wembley can help. So you are on the hunt for a reliable and experienced alternative medicine specialist in Wembley. However, finding an alternative medicine specialist in Wembley is not that easy, not because there is no experienced and reputable alternative medicine specialist in Wembley, but mainly because there are so many alternative medicine techniques, methods, and different practices out there that target different problems and issues. So before you make an appointment with an alternative medicine specialist in Wembley, make sure you are visiting the right one. Here is a short guide to some of the most popular methods practiced by an alternative medicine specialist in Wembley.
Choose the Right Alternative Medicine Specialist in Wembley: Acupuncture
Hand down, most of the people visiting an alternative medicine specialist in Wembley are going there for acupuncture sessions. Acupuncture is a very popular method for healing or improving a long list of different health problems and conditions. The process consists of inserting fine needles into different parts of the patient's body depending on the targeted area. The whole point of an alternative medicine specialist in Wembley of doing so is because it is believed that putting pressure on these acupuncture points stimulates nerves and muscles to release a natural pain-relieving chemical.
Choose the Right Alternative Medicine Specialist in Wembley: Homeopathy
Homeopathy is, indeed, another very popular practice or method used by an alternative medicine specialist in Wembley for relieving paint, healing different health issues, and improving the overall health. Homeopathy in its core is healing through the power of nature and involves using diluted natural substances for threating physical and mental health issues. An alternative medicine specialist in Wembley who practices as a homeopath believes that homeopathy products have less or no side effects compared to traditional medicine treatments and products.
Choose the Right Alternative Medicine Specialist in Wembley: Massage
Now, many people consider massage as spoiling yourself. However, a massage is much more than what you enjoy at the SPA. Ask an alternative medicine specialist in Wembley and they will confirm that a massage can definitely be a powerful medical tool for relieving pain and stress. Professional medical massage can treat a bunch of issues and target so many different problems and it is a great treatment to physical and mental issues.
Choose an Alternative Medicine Specialist in Wembley: Reflexology
Now, what an alternative medicine specialist in Wembley practising reflexology would tell you is that different points of your feet, hands, face, and ears are connected to other parts of your body and internal organs. By pressing these points, an alternative medicine specialist in Wembley can help you overcome different health issues and release the pain. An alternative medicine specialist in Wembley can help you relieve tension, improve your mood and the quality of your sleep through reflexology. Make sure to pick the right type of an alternative medicine specialist in Wembley to get the right treatment for the issues you are experiencing.