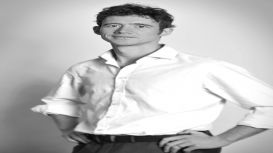 Paul is a functional medicine practitioner and registered nutritional therapist. He has created wellness model that uses diagnostic tools to look at your specific biochemistry and then implement the

most recent and relevant medical literature to create a program that is specifically tailored around your needs. Robert Lancey has been practicing Hypnotherapy and Past-life Regression since 2004 with his work being featured on Radio Wales (Roy Noble Show) and in the South Wales Echo. He covers all hypnotherapy

treatments from confidence-boosting to the fear of flying and Robert has particular expertise in Past-life regression (whether used as a therapy or as an adventure). He provides a professional, though informal service, tailor-made to suite each client's particular issue and unique personality.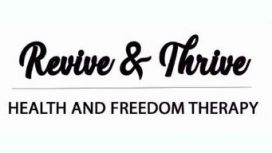 Deep-Sport tissue massge holistic massage corporatte & event treatments-sport, charity and at your organisation. Independent Natural Health advisor.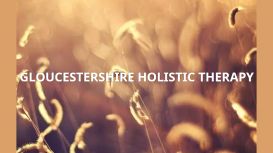 Rhondda consults from her home clinic in Gloucestershire and is passionate about encouraging and helping others in their quest to become well and regain their vitality. She knows first-hand how

easily, over time we can erode our natural state of well-being only to have it replaced with symptoms of fatigue, digestive and sleep problems, inflammation and chronic illness. Both the Alexander Technique and Craniosacral Therapy are extremely gentle ways to deal with back pain, stress or other chronic conditions. The Alexander Technique teaches us to be aware of our

movement patterns so that we can move more easily with less tension. Craniosacral Therapy is a gentle 'hands-on' treatment which is extremely relaxing. It thus helps the body's own self healing mechanisms to activate.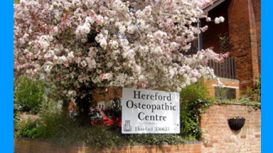 The Hereford Osteopathic Centre was established in Hereford in 1975 by the internationally known osteopath Nicholas Handoll. He opened the Ross-on-Wye Clinic of Osteopathy and Complementary Medicine

some eight years later. These practices have become centres of development for osteopaths for over 30 years, particularly in the field of what has become known as Cranial Osteopathy. Many prominent osteopaths developed their careers at the Hereford Osteopathic Centre.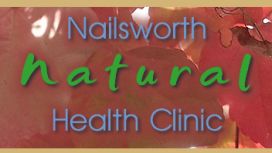 The centre places great importance on practitioners' experience and commitment to continuing professional development. Many are multi-disciplinary or are teaching in their field. All our practitioners

are fully qualified, insured and members of their respective professional body, which sets out a code of ethics and governs their professional conduct.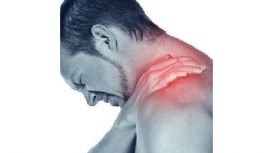 Warminster Osteopathic Clinic was established in 1989 by Jonathan Penny, and has been successfully delivering natural, hands-on healthcare to the local community for 25 years. After a few years, and

with the addition of more osteopaths and complementary health practitioners, we moved to our current location, 4 Station Road. Our practitioners are all fully trained, qualified and insured in their own disciplines and provide an holistic approach to your health needs.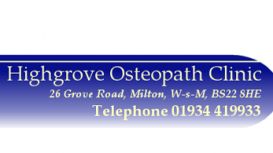 We are a long-established practice situated at 26 Grove Road, Milton, Weston-super-Mare. This Osteopath clinic offers a high standard of professional care and treatment for all ages from young

children to the elderly. We treat a whole range of conditions and are registered and accredited with most of the major insurance companies.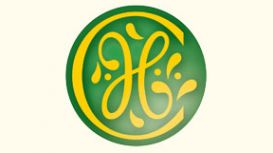 At The Herbal Clinic acupuncture is used in conjunction with consultation and herbal medication to form a strong and structured treatment program. We consider that no disease is incurable, though

successful treatment will depend on a patient attitude that is motivated to play their part in the process of healing.