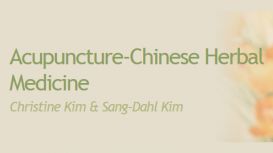 Our Traditional Chinese Medicine (TCM) practice includes acupuncture, Chinese herbal medicine and lifestyle advice for Pain, Fertility/ Infertility, Pregnancy, Dermatology, Weight loss, Stress and

many Other Conditions. It has been an honour to care for so many individuals and hope that you believe you will be in safe hands, as in addition to our private practice, we are acupuncturists in state hospitals in the UK and Canada.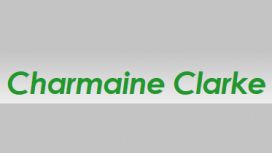 Are you suffering from IBS, low back pain or stress? Whilst reflexology may not be the immediate remedy that springs to mind, it is the most natural and non-invasive of complementary therapies and is

a means of relieving many of these nagging symptoms we all suffer from at some stage in our lives. Reflexology helps to rebalance our internal energies, with regular treatments one is more able to cope with the stresses and strains of everyday life.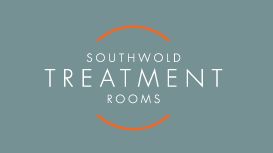 Southwold Treatment Rooms is an Osteopathic-inspired healthcare clinic, providing the very best in natural healthcare. Our practitioners offer the highest standard of treatment and advice, as well as

prevention and rehabilitation techniques that are suitable for all ages. Every month you can read an article from Southwold Treatment Rooms giving information and advice about the most common injuries and conditions we treat and how you can help avoid them.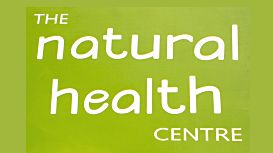 At the Natural Health Centre we have a team of expert therapists offering a wide range of treatments from aromatherapy to weight management - all of which will keep you in tip-top health and looking

(and feeling) great! On this website you can find out more about the Centre and the therapies we offer, enquire about treatments, or even book a free 15-minute consultation with one of our therapists.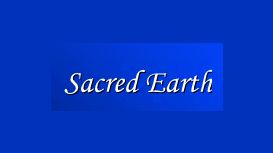 Sacred Earth has been trading continuously since 1991 and it is our aim to sell the very best in natural healing, magical and spiritual products. Our commitment to quality is second to none in

whatever we do and we spend a lot of time looking for unique items to bring to you. Mostly these are from small producers who, like us, are passionate about what they do.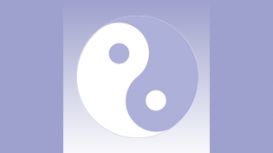 Laurie graduated from the London College of Traditional Acupuncture and Oriental Medicine after 3 years training in acupuncture, 1 1/2 years of training in Tui Na, and 2 years training in Chinese

herbal medicine. This training included 2 years of supervised clinical experience. Laurie engages in continuous, ongoing research and study, focusing on the classical Chinese herbal medicine of the Shang Han Lun system, primarily with Dr Arnaud Versluys.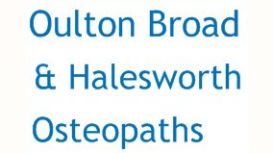 The clinics aim to provide fast relief from muscular, joint, tendon, ligament or nervous pain whether it is acute or chronic. We practice osteopathic medicine, naturopathic medicine, acupuncture or a

combination of all three in one treatment. This ensures faster symptom recovery from minor strains and sprains as well as sports injuries, post-surgical pain or arthritis anywhere in the body.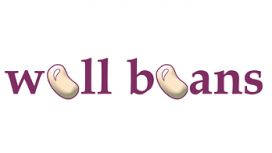 As a partnership we believe that holistic therapies need not just be seen as a special treat or an indulgence. They can be extremely beneficial for your general sense of well-being as well as helping

to ease any specific ailments you may have. Our therapies can help balance the physical and spiritual elements of your self, helping you to deal with the stresses and strains of daily life much better.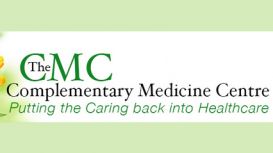 Based in Eye, near Diss on the Norfolk/Suffolk border, The Complementary Medicine Centre is dedicated to providing a wide range of complementary therapies and natural health products. Our team of

experienced therapists has been working together since the Centre was established in 2000. Complementary medicine may involve several different types of treatment or therapy.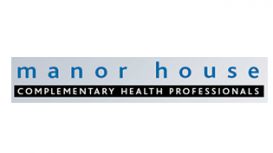 Manor House Practice is run by Kathryn Macdonald Bsc (OST) who has worked in Beccles for the past 19 years. The original Osteopathic practice was established in the early 70's but since becoming

Managing Director Kathryn has developed Manor House into a multi-practitioner, multi-disciplinary Complementary Healthcare Practice.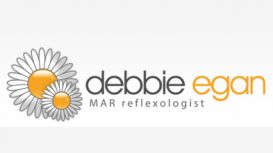 Reflexology is profoundly relaxing and nurturing for everyone. It offers a deep sense of emotional support and caring and is truly holistic - that is, it works on the physical, emotional, mental and

even spiritual levels of a person. For many people, just a few treatments will help them get back on track. To a Reflexologist, the feet tell a thousand stories. The feet represent the body and every nick and crevice holds a key to the nature of the problem.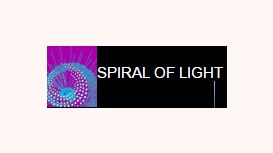 Are you looking for a way to relax both your body and mind? Reconnect your daily life to your true purpose through a wide range of holistic methods including Crystal Therapy, Hypnotherapy, Sound

Therapy, Meditation and Workshops. Hypnotherapy, find out more here. Escape stress, whilst rejuvenating your energy, your soul and your life. Our services are available in your own homes, local community centres and community fairs within Suffolk and Norfolk, and in the Crystal Cabin in Lowestoft.