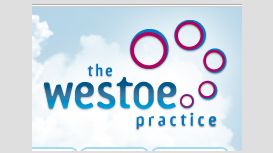 The Total Health Programme Using a revolutionary approach towards achieving Optimum Health, The Westoe Practice, South Shields has recently introduced the Total Health Programme. What is Touch Tui Na?

Tui Na pronounced (Twee-Nah) is one of the essential foundations of Traditional Chinese Medicine (TCM). It is a non-invasive deep tissue medical massage, developed and practiced.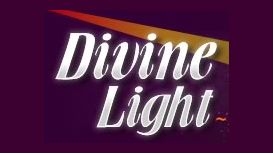 Nina would like to thank You for taking the time to read what is offered on this Divinely Inspired website. Please note, we can address all negative emotions by clearing mental / physical / emotional

patterns at even deeper levels and balance your the body's energy system by using our 'Advanced CCara Energy Healing' technique. This profound 5th Dimensional Natural Healing works with Past Life issues, Present conditions and Future Emotional, Karmic & Past Life problems.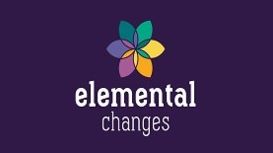 Life can be a struggle these days, especially if you're managing the symptoms of stress, anxiety or ill-health along with juggling the demands of work and family life. The good news is that I can help

you to find the space and time to relax and be kind to yourself.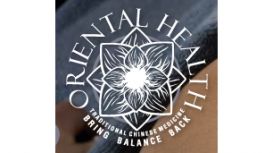 Started in 2005 by Laura Bicker. Offering Traditional Chinese Medicine in Jesmond and Durham. Oriental Health offers a wide variety of treatments including Acupuncture, Herbal Medicine and Massage.

Providing clients with the advice, support and expertise they need to help them achieve their goal.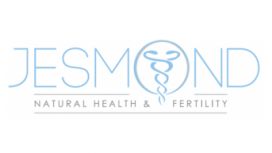 Our team of massage therapists are equipped with many skills and techniques to leave you relaxed and restored. An oasis of calm in Newcastle, Jesmond Natural Health and Fertility aims to provide a

comprehensive range of treatments from our team of experienced practitioners. From conception, pregnancy, birth and beyond we have a great wealth of experience and skills to support you on your journey to parenthood.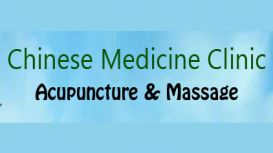 Chinese Medicine Clinic is based in 68 Dean Road, South Shields, Tyne and Wear. It was established by Mr Max Ma in 2007. He is qualified and insured Traditional Chinese Medicine(TCM) practitioner and

medical acupuncture practitioner with BSc MSc degrees gained from China and over 26 years clinical experiences in both UK and China and registered in BAcC and ATCM.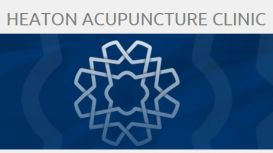 We also specialise in fertility, the treatment of children and muskulo-skeletal conditions. There is also parking under the clinic, turn first left after clinic and first left again which takes you

along the back of the buildings, our garage is marked by a Heaton Acupuncture sign on either side, please feel free to use these spaces.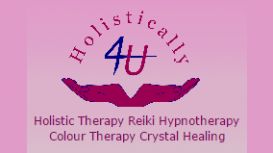 Holistically4u offers holistic therapies such as Reiki which will leave you feeling relaxed and at ease with your self as it balances the Chakras and heals the areas in need of help. Enjoy a therapy

session in our very own private therapy room where we will asses your condition and advise the best course of action. If Reiki is not what you are looking for then you could try hypnotherapy which is very effective in many areas such as weight loss or stress management, changing your mindset and programming your brain to think differently. As changing your bad habits can be very difficult hypnotherapy can offer you a solution that is long lasting or even permanent.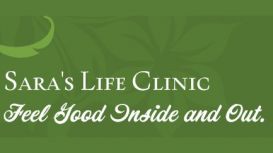 Homeopathy is a complete and natural system of medicine which has been in world wide use for over 200 years. The World Health Organisation has found it to be one of the top alternative therapies

available. Homeopathy differs from conventional medicines as it treats the underlying cause of illness as apposed to just controlling the symptoms.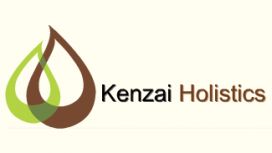 Holistic health is something we hear a lot about these days, but what does it actually mean? Instead of concentrating upon a single illness or symptom, a holistic approach to health considers the

individual as a whole. Ancient healing traditions focus on leading a healthy lifestyle in harmony with nature. With holistic health, a person accepts responsibility for their own state of well-being and takes charge of their own general health.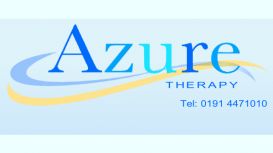 At Azure Therapy we strive to provide a haven of tranquillity in the midst of today's busy world. Our sensitively designed suites create an atmosphere of harmony and well-being reflecting the ethos of

the practice, so you can experience the benefits of your treatment in a warm, safe and secure environment.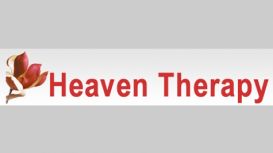 For the best massage in Newcastle as rated by our clients, Heaven Therapy is located in Cullercoats. We currently have 2 treatment therapy rooms, a nail bar and employ 4 therapists offering a range of

relaxing, rejuvenating and therapeutic holistic treatments including massage, reflexology, facials and beauty treatments. We offer a fully accessible, wheelchair friendly practice within ground floor premises.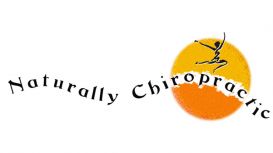 People from all walks of life come to see us initially because they have a problem like back or shoulder pain, headaches, or a work or sports injury. Pregnant women come to see us because when their

spine and pelvis are working well they have a more comfortable pregnancy. We utilise gentle techniques that don't stress the uterine ligaments (or more importantly mum!) and allow the baby to drive a more efficient birth.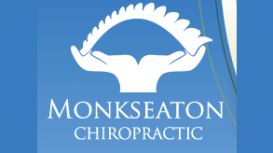 Our approach is simple. We believe that health is amongst our most valuable possessions. And while we generally meet people after they've lost their health, our commitment is two-fold. We're committed

to teaching our patients that true health is a journey, not a destination. Through educational opportunities (like this website), we hope to communicate the value of ongoing chiropractic care.