Recommended Alternative Medicine Specialists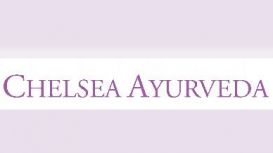 My name is Geeta Vara and I am an Ayurvedic Practitioner offering Ayurvedic health consultations and treatments. Ayurveda is not only my area of expertise but a true passion that I wish to share with

all of you. Using herbs, diet, nutrition, lifestyle guidance, exercise, yoga, massage, therapeutic treatments, aromas, mantras, and meditation, Ayurveda is able to restore the dynamic state of balance to achieve true wellbeing.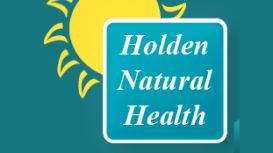 We are based in Forest Row, on the edge of Ashdown Forest, an area of outstanding natural beauty in the heart of East Sussex. We specialise in cleansing and detoxing routines and our shop, clinic and

mail order service are designed to offer both practitioner guided and self-help routines and therapies.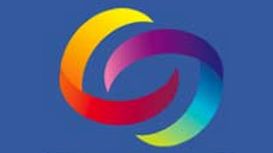 I am a fully qualified acupuncturist with BSc (Hons), Lic Ac, offering acupuncture to the community and surrounding areas from my clinic in Pound Hill, Crawley, West Sussex. The clinic has free

parking located outside and is a quiet, warm and welcoming environment. I practice a comprehensive style of acupuncture which utilises knowledge of the classical, five elemental and traditional schools of Chinese Medicine. I welcome people of all ages.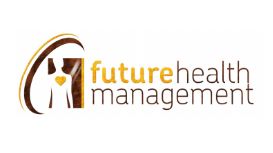 futurehealthmanagement.co.uk
These chronic health issues affect the quality of life of thousands of people in today's modern world. The underlying cause of these health issues can often be difficult to identify and many people

struggle with the symptoms for years and in some cases never identify the cause(s). Chronic health issues such as these will dramatically affect the quality of your life as you adapt your behaviour (and your personality) to cope with the symptoms.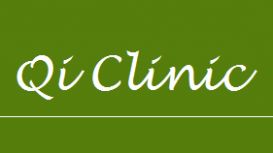 Qi Clinic is dedicated to improving health and quality of life using the profound system of healthcare that is Chinese Medicine. In keeping with the traditions of this medical system, the clinic

offers a comprehensive service that includes: acupuncture, herbal medicine, massage, dietary advice and qigong (remedial exercises for self-healing). Edmond Williams BSc PhD LicAc DipCHM MBAcC MRCHM is a registered acupuncturist and Chinese medical herbalist.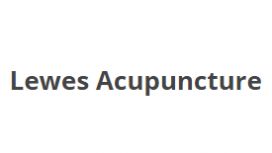 I use acupuncture to effectively treat any number of ailments in my lewes acupuncture clinic including headaches, pain, digestive complaints, sleep disorders, menstrual problems, infertility,

addiction, depression see who has acupuncture? I practice an integrated form of acupuncture incorporporating both traditional five element acupuncture and Traditional Chinese Medicine techniques to provide a comprehensive and holistic approach to patient wellbeing.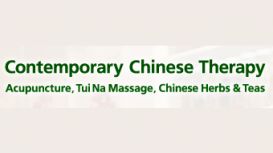 contemporarychinesetherapy.com
Chinese Doctors do not ask very many questions and depending on your ailment may only take your pulse and look at your tongue from which they will be able to diagnose the treatment you require. The

practice of inserting very fine needles into the skin to stimulate acupoints for therapeutic purposes. Acupuncture can used for a wide range of symptoms or conditions.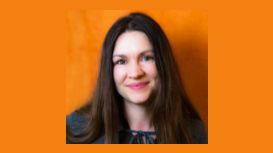 thehighwealdherbalist.co.uk
Whilst growing up in Sussex, I became interested in plants and collected a number of books on medicinal herbs. Later on, I undertook a one year introductory course on herbal medicine run by The

College of Phytotherapy at Bodle Street Green. Whilst studying, I worked at a herbal shop & dispensary in Alfriston alongside a qualified Medical Herbalist. I enjoyed the experience so much that I decided to take my studies further.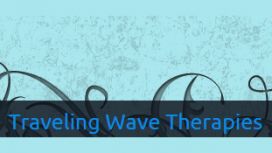 travelingwavetherapies.com
Maybe you have an interest in our healing methods. Maybe you are in need of some help to get your life back on track. Or maybe you are just curious about what we do. Whatever the reason, I will guide

you through our specialist therapies of reiki, shamanic reiki, shamanic healing and personal coaching. Working in partnership with you, I am confident that we can create a more enjoyable journey through life.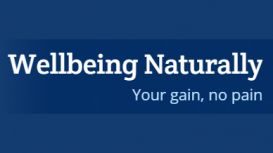 Very few of us will breeze through our busy lives without experiencing some kind of muscular discomfort or pain. Frustratingly, a trip to the doctor may not produce much more than a prescription for a

painkiller and a recommendation to 'take it easy' for a few days. Our bodies do their best to cope with what we throw at them, but we were designed to be mobile hunter gatherers not sat 24/7 in front of a computer screen or playing exhaustive ball games.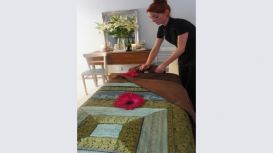 My name is Katie Harris and I am a fully qualified and experienced Mobile Holistic Massage therapist working in the Brighton, Hove and Lewes area. I qualified with VTCT diplomas in Aromatherapy

massage, Swedish massage and Reflexology in 2004 and have since added to my qualifications by completing Ayurvedic Massage, LaStone, Facial Massage, myofacial release and trigger point therapy courses.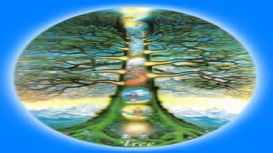 Susanne returned to the UK in 2003 and since then has broadened her experience by attending Shamanic Workshops by Helen Fost at 'Temenoshealing',a nd at' Eagles Wing' and the 'Sacred Trust' to gain

more experience and understanding of the energy body and energy work in relation to our Body Mind and Spirit and which she is able to incorporate in her work. Susanne also attends many Astrology seminars and workshops to further enhance her knowledge of this fascinating subject.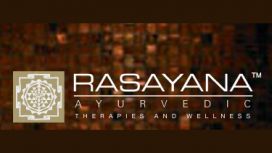 Director and founder of Rasayana, Jamie Chalmers, has been a therapist for over a decade and in this time has amassed a vast knowledge of alternative therapies. A 15 month journey through India and

Nepal inspired him to explore the world of holistic therapies.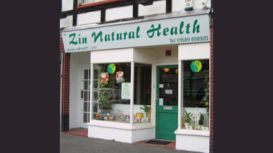 Liong-Sen is a British & Chinese professionally trained experienced complementary therapist. He qualified in Chinese Medicine, Acupuncture, Tui-na therapy, Chinese dietetics. He studied at the

prestigious Beijing TCM College Hospital in China. He is also a graduate of the College of Integrated Chinese Medicine (UK) where he now lectures post-graduate seminars. Liong-Sen also qualified in Shiatsu and Therapeutic Deep-Tissue massage, holding diplomas from ITEC, MTI and MRSS (Shiatsu).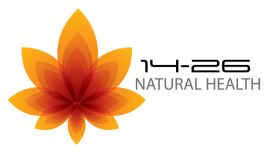 westbarneshypnotherapy.com
Discover simple techniques that may significantly empower your ability to make long term life changes. Welcome to 14-26 Natural Health (formerly West Barnes Hypnotherapy), situated on the High Street

in Motspur Park (KT3, Surrey). Email or Call for a FREE 15 minutes consultation either face-to-face or by phone to see whether hypnotherapy/EFT may help.
---
When it comes to your health, you always want the best, no matter if you are looking for a conventional medicine doctor or an alternative medicine specialist. However, finding a good doctor or alternative medicine specialist can be challenging. With so many names and recommendations from people you know to go through, the process of finding an alternative medicine specialist may take a little while and you may feel too overwhelmed to even start researching. How do you know you are picking the right alternative medicine specialist? Well, in this article we would like to help you go on the right path of searching for and finding the right alternative medicine specialist for your needs and requirements.
Not much has been done in the way of developing reliable resources for finding reputable and experienced alternative medicine specialist, especially compared to traditional medicine practitioners. When it comes to your health, it is simply not that easy as checking out the local directory for the best alternative medicine specialist. You maybe want to do a bit more in the process of your research of an alternative medicine specialist and it is understandable why. Today we share with you some of the most relevant and efficient steps to undertake when looking for an alternative medicine specialist.
How to Find an Alternative Medicine Specialist
If you are interested in the alternative medicine route for curing or helping a health problem you may be dealing with, the first and most important step is always finding a reliable alternative medicine specialist who knows what they are doing and they have a lot of knowledge and experience in the field of your health problem and similar problems. Here are some helpful tips and ways to look for a reliable and reputable alternative medicine specialist:
• Ask Your Doctor – Conventional medicine and alternative medicine not always find a meeting point, however, many traditional doctors will be glad to provide you with recommendations and referrals for an alternative medicine specialist if this is what you want and what you are interested in. In fact, an alternative medicine specialist is often an important part of the network of a conventional medicine doctor.
• Reach Out to Your Hospital – Similarly, your local hospital may be able to provide you with recommendations and referrals on an alternative medicine specialist with experience in the field of your health problem, or at least recommend you an effective solution to where to look for an alternative medicine specialist. Some hospitals will even have an integrative health department that either has an on-site alternative medicine specialist or can make referrals to a local alternative medicine specialist.
• Check Out Organizations – There is a number of networks of alternative medicine practitioners along with many professional organizations. You can reach out to such organizations relevant to your health problem and they will be able to help you find a local alternative medicine specialist.
How to Choose the Right Alternative Medicine Specialist
Once you have a list of potential practitioners you may be interested in visiting and speaking to, you are maybe wondering what is the best way to narrow down this list even further and make sure you end up visiting the right alternative medicine specialist for you. It is a good idea to do a little research before you make an appointment with an alternative medicine specialist. Here are some questions to ask an alternative medicine specialist:
• What kind of education/training does the alternative medicine specialist have? – You should get a clear answer and you can check it with information available from public organizations.
• Does the alternative medicine specialist specialize in any specific health condition? – An alternative medicine specialist is often trained to treat a wide range of health conditions, make sure they have enough knowledge and experience with yours.
• Is there any research to prove that the alternative medicine specialist's method can treat effectively your condition? – Just keep in mind that researches and additional information will not always be available since alternative medicine is just recently getting some attention and funding. However, it will be good to get some information and further proof to help you make a decision for an alternative medicine specialist.
• What should you expect from the first appointment with an alternative medicine specialist? – Visiting an alternative medicine specialist is probably a new experience for you, so you want to be explained how the treatment will differ the conventional medicine methods and practices.
• How long it will take to see results? – This is very specific to your health condition and the method of treatment, however, if possible discuss a ballpark.
Where to Find an Alternative Medicine Specialist
As already discussed, there are some resources you can use, when you are looking for a reliable alternative medicine specialist to help you with a condition you are dealing with. Getting referrals from your doctor, hospital, or organizations is a trustworthy source of information and contacts. However, you can also ask your friends, family, and people you know if they have had experience with an alternative medicine specialist and if they can recommend an alternative medicine specialist. Online directories such as this one are also a good way to start looking for an alternative medicine specialist. We can provide you with a carefully selected list of reputable and reliable practitioners and provide you with the contact details and summarized information about every alternative medicine specialist you are interested in.
Meet an Alternative Medicine Specialist in Person
As you would probably approach the search for any other type of professional in different aspects of life, it is very important to meet the alternative medicine specialist in person and discuss with them all concerns and questions you may have. Since an alternative medicine specialist will become a very important part of your life, you want to find an alternative medicine specialist with who you will "click" on a personal and professional level. Access your comfort level with the alternative medicine specialist once you meet them in person and you will be able to make a good decision.
How to find an alternative medicine specialist
How to choose the right alternative medicine specialist
Where to find an alternative medicine specialist
Meet an alternative medicine specialist in person