Recommended Alternative Medicine Specialists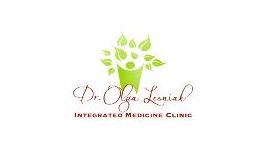 Dr Olga Lesniak qualified as a Medical doctor in 1990. She has specialised in infectious diseases, general medical practice, nutritional medicine and hypnopsychotherapy. In her practice Dr Lesniak

combines conventional and alternative approaches using her extensive knowledge in nutrition, psychology, auricular acupuncture, cosmetology and botanical medicine.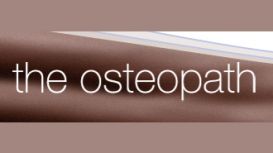 Hello, I'm Hazel Williams and I'm a Registered Osteopath in Stansted, near Bishops Stortford. I've been in practice for over 15 years using the respected techniques of structural osteopathy and

cranial osteopathy, treating a wide range of patients from babies to the elderly, from the immobile to athletes.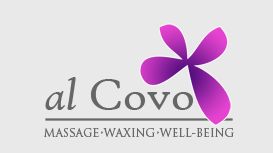 This is a small, secret spa offering over 40 treatments designed for men and women. You will be the only guest here at our exclusive business premises without salon frontage, that is open by

appointment only, Monday to Friday 8am to 8pm and occasionally at weekends. Treatments, training and products are offered by me, Steve, at the suite, at your on site venue, in a Spanish farmhouse retreat and a rural Cypriot retreat. The philosophy is simple, Relax and Love your Body.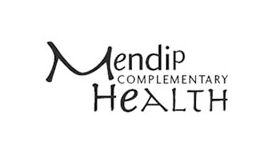 Welcome to Mendip Complementary Health set in tranquil and relaxing surrondings in the heart of the Mendips. Offering a full range of complementary therapies and offering everyone a multidisciplinary

approach to health care and lifestyle. Enquiries can be made through our main number 01934 844459, directly with the therapist or through our website.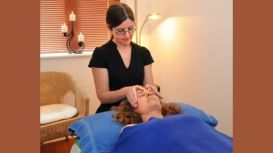 Body and Mind Zone offers holistic therapies and workshops in North Devon. Holistic therapies (or complementary therapies) can help with many health problems, and are particularly effective in helping

people to cope with stress, anxiety, and pain. Holistic therapies are treatments that treat the individual as a whole, in order to induce a state of balance and harmony in the body, mind and spirit.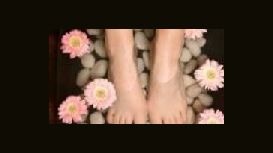 feetfirst-reflexology.co.uk
I have always had an interest in complementary therapies but only put this into practice in 2006 when I studied Reflexology and went on to specialise in Maternity Reflexology in 2007. I then made the

move from being a part time therapist to making my reflexology business my full time job in 2008. Reflexology has now become my main therapy. I find reflexology truly fascinating and am lucky enough to really love the work that I do.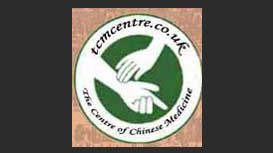 Qing Zhang comes from China. She was born in a family with a tradition of Chinese medicine. She learned Chinese medicine from her mother and aunt since she was a little girl. She then studied in

Chinese medicine and acupuncture in Beijing Railway Medical College, Jilin University, Beijing Chinese Medical University. After her training, she worked in a hospital in China for eight years before coming to England.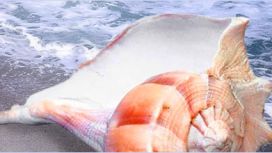 Isabelle Weber was born in Australia and grew up in the countryside of Western Sydney, which is near the Blue Mountains. The town Glossodia was named after an Aboriginal Flower. After graduating with

an Honours Degree in Visual Arts from a cross cultural program with Sydney University and Silapokorn University in Bangkok Thailand she began a journey to India which had a significant impact on her life, she met her Reiki Master and began a journey to become a Reiki Heal and Master/Teacher.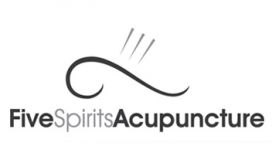 fivespirits-acupuncture.co.uk
Welcome to Five Spirits Acupuncture, offering gentle and effective acupuncture and massage treatments for patients in Stony Stratford, Milton Keynes, Towcester, Northampton and surrounding areas.

Acupuncture is an ancient system of healthcare which has evolved over time so that it remains highly relevant today and offers solutions to a wide range of both short and long term physical and emotional conditions.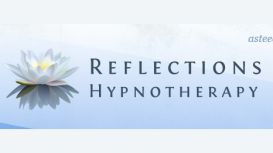 reflections-hypnotherapy.co.uk
My practice is based in Whichurch, Hampshire, offering Hypnotherapy to those in the Basingstoke, Andover, Newbury and Winchester area, including Whitchurch, St Mary Bourne, Overton and Kingsclere. I

believe that everyone is entitled to a good quality of life, and that by using a combination of techniques I will help you to change your life so that you can move forward in a positive way, allowing you to achieve the goals that you yourself have set.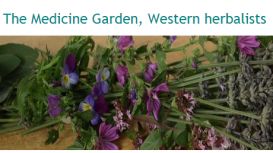 The plants that share our world give us the air we breathe, the fire that warms us, the foods that feed us, and the medicines that restore us. At the Medicine Garden we see the medicines that come

from plants as a gift of nature given to help us regain and maintain our health. Using the plants around us for healing has been part of our human heritage from the beginning of time.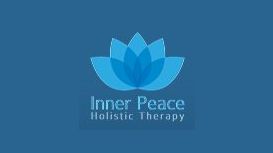 Inner Peace Holistic Therapy is based in Swindon, Wiltshire and offers a range of competitively priced therapies, services and products that can help you to balance mind, body and spirit - empowering

you to change the things that are holding you back and helping you to build a new, positive life for yourself.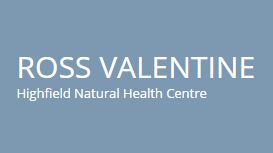 Ross Valentine is an osteopath practising in Southampton. Ross trained in osteopathy at the College of Osteopathic Medicine in London. He graduated in 1978 and after working in London, he moved to

Southampton in 1981. There he opened the Highfield Natural Health Centre with osteopathy and acupuncture as the original therapies, later adding cranial osteopathy and now energy medicine.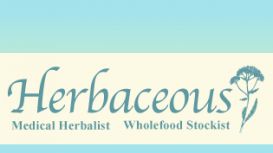 A greeting you'll always get when coming into Herbaceous at Whitstable. A local shop staffed by knowledgeable local people, eager to ensure others from Whitstable are supplied with the very best in

natural wholefood products, medical herbalism and fairtraded gifts whenever possible.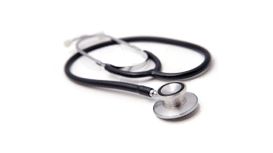 Many people suffer years of pain believing nothing can be done, but in a great many cases osteopathy can be highly effective. Osteopathy uses a holistic approach to clinical examination and treatment

that considers the whole person, and not just painful symptoms. In diagnosing problems, Andrew applies many of the procedures used in conventional medicine, but his strength lies in his additional ability to to assess the individual from a mechanical, functional and structural perspective.
---
When it comes to your health, you always want the best, no matter if you are looking for a conventional medicine doctor or an alternative medicine specialist. However, finding a good doctor or alternative medicine specialist can be challenging. With so many names and recommendations from people you know to go through, the process of finding an alternative medicine specialist may take a little while and you may feel too overwhelmed to even start researching. How do you know you are picking the right alternative medicine specialist? Well, in this article we would like to help you go on the right path of searching for and finding the right alternative medicine specialist for your needs and requirements.
Not much has been done in the way of developing reliable resources for finding reputable and experienced alternative medicine specialist, especially compared to traditional medicine practitioners. When it comes to your health, it is simply not that easy as checking out the local directory for the best alternative medicine specialist. You maybe want to do a bit more in the process of your research of an alternative medicine specialist and it is understandable why. Today we share with you some of the most relevant and efficient steps to undertake when looking for an alternative medicine specialist.
How to Find an Alternative Medicine Specialist
If you are interested in the alternative medicine route for curing or helping a health problem you may be dealing with, the first and most important step is always finding a reliable alternative medicine specialist who knows what they are doing and they have a lot of knowledge and experience in the field of your health problem and similar problems. Here are some helpful tips and ways to look for a reliable and reputable alternative medicine specialist:
• Ask Your Doctor – Conventional medicine and alternative medicine not always find a meeting point, however, many traditional doctors will be glad to provide you with recommendations and referrals for an alternative medicine specialist if this is what you want and what you are interested in. In fact, an alternative medicine specialist is often an important part of the network of a conventional medicine doctor.
• Reach Out to Your Hospital – Similarly, your local hospital may be able to provide you with recommendations and referrals on an alternative medicine specialist with experience in the field of your health problem, or at least recommend you an effective solution to where to look for an alternative medicine specialist. Some hospitals will even have an integrative health department that either has an on-site alternative medicine specialist or can make referrals to a local alternative medicine specialist.
• Check Out Organizations – There is a number of networks of alternative medicine practitioners along with many professional organizations. You can reach out to such organizations relevant to your health problem and they will be able to help you find a local alternative medicine specialist.
How to Choose the Right Alternative Medicine Specialist
Once you have a list of potential practitioners you may be interested in visiting and speaking to, you are maybe wondering what is the best way to narrow down this list even further and make sure you end up visiting the right alternative medicine specialist for you. It is a good idea to do a little research before you make an appointment with an alternative medicine specialist. Here are some questions to ask an alternative medicine specialist:
• What kind of education/training does the alternative medicine specialist have? – You should get a clear answer and you can check it with information available from public organizations.
• Does the alternative medicine specialist specialize in any specific health condition? – An alternative medicine specialist is often trained to treat a wide range of health conditions, make sure they have enough knowledge and experience with yours.
• Is there any research to prove that the alternative medicine specialist's method can treat effectively your condition? – Just keep in mind that researches and additional information will not always be available since alternative medicine is just recently getting some attention and funding. However, it will be good to get some information and further proof to help you make a decision for an alternative medicine specialist.
• What should you expect from the first appointment with an alternative medicine specialist? – Visiting an alternative medicine specialist is probably a new experience for you, so you want to be explained how the treatment will differ the conventional medicine methods and practices.
• How long it will take to see results? – This is very specific to your health condition and the method of treatment, however, if possible discuss a ballpark.
Where to Find an Alternative Medicine Specialist
As already discussed, there are some resources you can use, when you are looking for a reliable alternative medicine specialist to help you with a condition you are dealing with. Getting referrals from your doctor, hospital, or organizations is a trustworthy source of information and contacts. However, you can also ask your friends, family, and people you know if they have had experience with an alternative medicine specialist and if they can recommend an alternative medicine specialist. Online directories such as this one are also a good way to start looking for an alternative medicine specialist. We can provide you with a carefully selected list of reputable and reliable practitioners and provide you with the contact details and summarized information about every alternative medicine specialist you are interested in.
Meet an Alternative Medicine Specialist in Person
As you would probably approach the search for any other type of professional in different aspects of life, it is very important to meet the alternative medicine specialist in person and discuss with them all concerns and questions you may have. Since an alternative medicine specialist will become a very important part of your life, you want to find an alternative medicine specialist with who you will "click" on a personal and professional level. Access your comfort level with the alternative medicine specialist once you meet them in person and you will be able to make a good decision.
How to find an alternative medicine specialist
How to choose the right alternative medicine specialist
Where to find an alternative medicine specialist
Meet an alternative medicine specialist in person