Recommended Alternative Medicine Specialists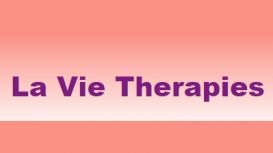 Paula Barratt is a Qualified Massage Therapist and Reflexologist, Bowen Therapist. Paula's Reflexologist qualification is from the International Institute of Reflexology, IIR International Institute

of Reflexology is the only reflexology school licensed to teach the Original Ingham Method ® www.reflexology-uk.net.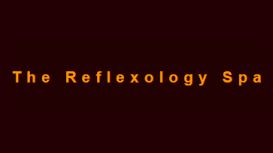 Reflexology is a complementary therapy which facilitates the healing of the whole person and not just the symptoms of illness. By working on specific points of the feet, which correspond to organs and

structures, the body is encouraged to work naturally to restore its own healthy balance. Reflexology is deeply relaxing and as about 75% of disease is stress related, it provides a major contribution in maintaining good health.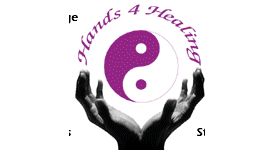 I now specialise in Infertility and women's health problems, with Aromatherapy products and Reflexology. To provide a caring, professional service of complementary therapies and beauty treatments that

enhance our clients' wellbeing, relaxation and physical appearance. Hands4Healing endeavours to ensure the content of this website is accurate and hopes you enjoy browsing.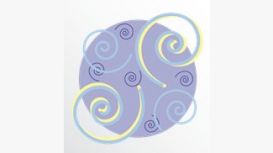 Frances at Affirm Hypnotherapy knows that there are many fears and misunderstandings about the use of hypnosis and hypnotherapy. These myths have been hyped up by television "performers" during stage

hypnosis (it is called "stage" for a reason!) and understandably that can sometimes cause unnecessary anxiety or concern about this form of therapy, particularly when it comes to feeling in control.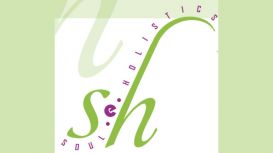 Rosemarie's background is Social Work, Probation, Training and Assessing. Having worked in these demanding roles, she realised the importance of taking time out for herself, in order to optimise her

health and well-being. Having experienced several treatments Rosemarie decided to undertake further study and qualified as a Holistic Massage Therapist in 2002. She has continued to build up her repertoire and is very passionate about the therapies that she offers.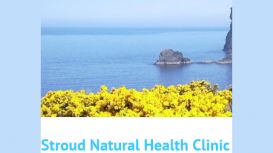 Stroud Natural Health Clinic opened in 1986 and continues to provide a wide range of natural complementary therapies with friendly professional service. We have eighteen qualified practitioners who

all belong to their professional associations. Our receptionist can assist you with choosing the most appropriate therapy or arrange a short free introductory consultation with any therapist of your choice. Natural treatments are now a well-established option for people with all kinds of health problems.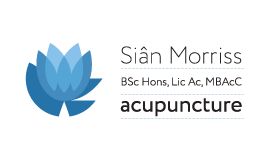 Sian Morriss (BSc, Lic Ac, MBAcC) graduated from the internationally renowned College of Integrated Chinese Medicine and practises both Traditional Chinese Medicine (TCM) and Five Element Acupuncture.

Sian practices acupuncture in Reading. Sian treats a wide range of patients with many different conditions including emotional imbalances, musculoskeletal pain, digestive problems and gynaecological conditions.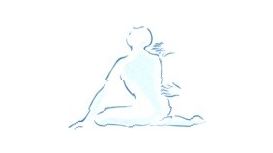 The Fairbourne Clinic has been established since 1990 and offers a wide range of Complementary health treatments, which are all aimed at treating the stresses of life in the 21st Century. Conditions

such as back pain, headaches, migraines, digestive disorders, menstrual disturbances, painful feet and allergies, plus many more are treated in the informal atmosphere which is The Fairbourne Clinic.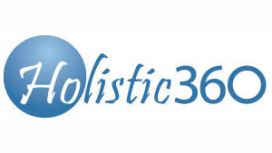 Holistic 360 provides self-development programs, training, therapy, life coaching and holistic treatments. Our trainers, coaches and therapists are aim to ensure that our valued customers and

delegates get the results they are looking for, everytime. It is our aim to help you create the changes you need to ensure you have the balance and fulfilling life you are looking for.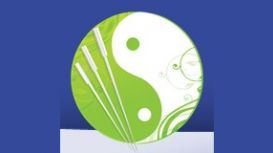 Traditional Chinese Medicine(TCM), a 3000+ year-old medicine, is the most widely used medicine in the world, involves the practice of holistic therapies including Acupuncture, Massage and Herbal

Medicine etc. Traditional Chinese medical systems acknowledge the unique aspects of every person's response to disease-causing imbalances. Acupuncture and Chinese Herbal medicine are applied to each condition according to the traditional Chinese methods of evaluation.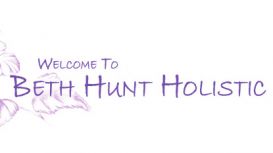 Massage therapies are ancient techniques created to promote health and well being. Each type of massage is unique and enables me, the practitioner, to help you alleviate many physical, emotional and

mental ailments. They may also be used as preventative health care as many symptoms arise as a result of stress. As a Liverpool-based practitioner, I have chosen to learn a variety of therapies so that I can treat you holistically from head to toe!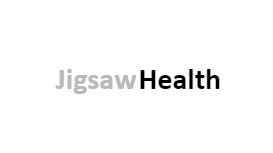 Jigsaw Health is a company dedicated to help you to attain the best health that you can. A small, friendly practice, offering a range of holistic treatments from reflexology to lymphatic drainage and

hopi ear candles. Nutritional advice is on hand to help you begin and continue your journey to optimum health.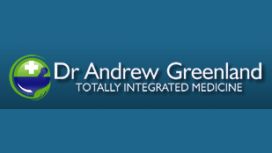 Dr Andrew Greenland has provided a practical fusion of traditional and alternative medicine providing the back bone of health vigour and performance for people from all walks of life. He is my first

port of call for any health issues and I am always happy to refer my clients to his practice.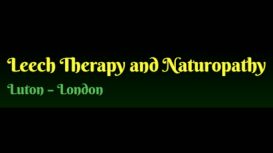 For the first time I had leeches applied to postoperative scar (I had adhesions that I really bothered about). I enjoyed it very much. After several months of suffering the first day without pain. And

then the next day and the next. In 2014 I decided to expand my previous medical education in the field of Leech Therapy. I completed my training in several Leech Therapy Centres in Poland and England, including several months of practice in Warsaw Clinic.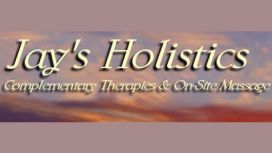 Also to be found here are appraisals from some of Jay's many regular clients over the years, along with links to practitioners of further complementary therapies and health related services. For more

information on any aspect of Jay's Holistics or to book a treatment, do not hesitate to contact Jay directly on 07966 171793.
---
When it comes to your health, you always want the best, no matter if you are looking for a conventional medicine doctor or an alternative medicine specialist. However, finding a good doctor or alternative medicine specialist can be challenging. With so many names and recommendations from people you know to go through, the process of finding an alternative medicine specialist may take a little while and you may feel too overwhelmed to even start researching. How do you know you are picking the right alternative medicine specialist? Well, in this article we would like to help you go on the right path of searching for and finding the right alternative medicine specialist for your needs and requirements.
Not much has been done in the way of developing reliable resources for finding reputable and experienced alternative medicine specialist, especially compared to traditional medicine practitioners. When it comes to your health, it is simply not that easy as checking out the local directory for the best alternative medicine specialist. You maybe want to do a bit more in the process of your research of an alternative medicine specialist and it is understandable why. Today we share with you some of the most relevant and efficient steps to undertake when looking for an alternative medicine specialist.
How to Find an Alternative Medicine Specialist
If you are interested in the alternative medicine route for curing or helping a health problem you may be dealing with, the first and most important step is always finding a reliable alternative medicine specialist who knows what they are doing and they have a lot of knowledge and experience in the field of your health problem and similar problems. Here are some helpful tips and ways to look for a reliable and reputable alternative medicine specialist:
• Ask Your Doctor – Conventional medicine and alternative medicine not always find a meeting point, however, many traditional doctors will be glad to provide you with recommendations and referrals for an alternative medicine specialist if this is what you want and what you are interested in. In fact, an alternative medicine specialist is often an important part of the network of a conventional medicine doctor.
• Reach Out to Your Hospital – Similarly, your local hospital may be able to provide you with recommendations and referrals on an alternative medicine specialist with experience in the field of your health problem, or at least recommend you an effective solution to where to look for an alternative medicine specialist. Some hospitals will even have an integrative health department that either has an on-site alternative medicine specialist or can make referrals to a local alternative medicine specialist.
• Check Out Organizations – There is a number of networks of alternative medicine practitioners along with many professional organizations. You can reach out to such organizations relevant to your health problem and they will be able to help you find a local alternative medicine specialist.
How to Choose the Right Alternative Medicine Specialist
Once you have a list of potential practitioners you may be interested in visiting and speaking to, you are maybe wondering what is the best way to narrow down this list even further and make sure you end up visiting the right alternative medicine specialist for you. It is a good idea to do a little research before you make an appointment with an alternative medicine specialist. Here are some questions to ask an alternative medicine specialist:
• What kind of education/training does the alternative medicine specialist have? – You should get a clear answer and you can check it with information available from public organizations.
• Does the alternative medicine specialist specialize in any specific health condition? – An alternative medicine specialist is often trained to treat a wide range of health conditions, make sure they have enough knowledge and experience with yours.
• Is there any research to prove that the alternative medicine specialist's method can treat effectively your condition? – Just keep in mind that researches and additional information will not always be available since alternative medicine is just recently getting some attention and funding. However, it will be good to get some information and further proof to help you make a decision for an alternative medicine specialist.
• What should you expect from the first appointment with an alternative medicine specialist? – Visiting an alternative medicine specialist is probably a new experience for you, so you want to be explained how the treatment will differ the conventional medicine methods and practices.
• How long it will take to see results? – This is very specific to your health condition and the method of treatment, however, if possible discuss a ballpark.
Where to Find an Alternative Medicine Specialist
As already discussed, there are some resources you can use, when you are looking for a reliable alternative medicine specialist to help you with a condition you are dealing with. Getting referrals from your doctor, hospital, or organizations is a trustworthy source of information and contacts. However, you can also ask your friends, family, and people you know if they have had experience with an alternative medicine specialist and if they can recommend an alternative medicine specialist. Online directories such as this one are also a good way to start looking for an alternative medicine specialist. We can provide you with a carefully selected list of reputable and reliable practitioners and provide you with the contact details and summarized information about every alternative medicine specialist you are interested in.
Meet an Alternative Medicine Specialist in Person
As you would probably approach the search for any other type of professional in different aspects of life, it is very important to meet the alternative medicine specialist in person and discuss with them all concerns and questions you may have. Since an alternative medicine specialist will become a very important part of your life, you want to find an alternative medicine specialist with who you will "click" on a personal and professional level. Access your comfort level with the alternative medicine specialist once you meet them in person and you will be able to make a good decision.
How to find an alternative medicine specialist
How to choose the right alternative medicine specialist
Where to find an alternative medicine specialist
Meet an alternative medicine specialist in person