Recommended Alternative Medicine Specialists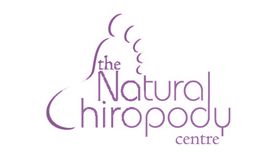 The Natural Chiropody Centre was established in 2001. Owner Liz practises chiropody, she qualified in 2001 with an honours diploma, she also has Diplomas in Reflexology and Indian Head Massage from

Central College of Commerce. Insurance for all the above therapies is provided by MAIB (Medical Auxiliary Insurance Brokers). Liz is also registered with the Health Professional Council.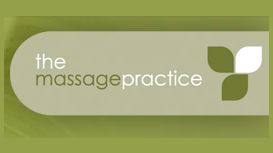 The Massage Practice provides massage therapy treatments tailored to your individual needs. You may be after some purely relaxing 'me' time and a soothing massage, a deep tissue massage that will

tackle all that stubborn tension you've been wanting to get rid of for ages or a sports massage to treat a particular injury or help prepare you for an event.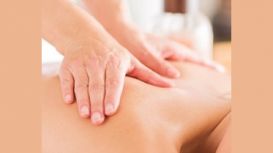 Massage can help you relax, relieve aches and pains, improve your sleep, skin, breathing, digestion etc. It can bring you serenity, healing, nurturing, and a sense of well-being and be a spiritual

experience. What is massage good for? Clients can be seen at 35 Church Street Kidlington or at the Oxford Natural Health Centre, 3 Church Cowley Road, Iffley, Oxford OX4 3 JR.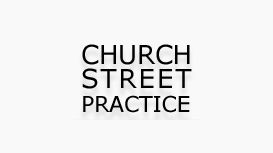 churchstreetpractice.co.uk
Established in 1991 our practice has grown to include experts across the field of complementary healthcare. With over 150 years of shared practice experience our practitioners have a wealth of helpful

approaches to most common health problems. If you need any more help, or want to book an appointment please call the practice reception on 01225 868282. Each of our qualified and registered practitioners offers an initial 15 minute appointment, free of charge.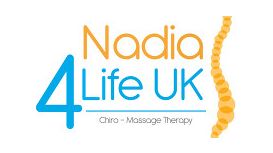 Searching for a way to relieve a wide range of aches and pains, muscular-skeletal conditions or just the everyday stresses of life? For an effective and affordable holistic treatment range in West

London; choose the experts at Nadia4Lifeuk. With extensive experience in delivering Chiro -massage treatments fine-tuned to your individual health issues; we're the first choice for Chiro - massage in the West London area.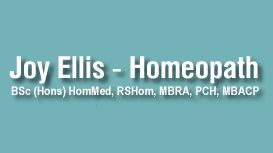 I am a Homeopath, Reflexologist and Person Centred Counsellor working from practices both in Liverpool city centre and in Southport on Merseyside covering the surrounding areas of Birkdale, Formby,

Ormskirk and Preston. Homeopathy is a gentle, subtle yet profound form of medicine. It works with the body and aims to improve your health and facilitate healing in the most gentle and natural of ways to bring about health, wellbeing, balance and vitality.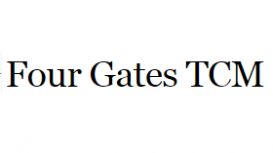 I am a graduate in Traditional Chinese Medicine from the University of Salford, and I am licensed to practice acupuncture treatment in Wigan, Warrington, Chorley and Salford Metropolitan Borough

areas. I provide sessions from premises near Leigh Sports Village. I adhere to the Codes of Practice, Ethics and Health and Safety standards of this professional body. The BAcC was formed in 1995 and now has nearly 3000 members making it the largest body of professional acupuncturists in the UK.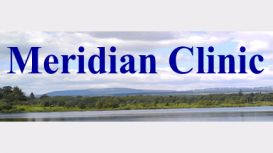 The Meridian Clinic was first established in 2003 in the scenic and historic city of Perth, Scotland. It offers treatments in acupuncture, Chinese herbal medicine and therapeutic massage (Tui-na). We

aim to introduce Traditional Chinese Medicine (TCM) to the locality and further afield, to use the best of our knowledge and ability, and our medical skills to improve the quality of people's lives.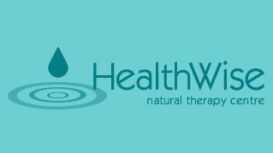 I have been coming to Healthwise since moving to Blackheath in summer 2007. I found none of the therapists were 'territorial' as in some places, instead being the complete opposite - referring me to

their colleagues to ensure that I got the right treatment at the right time - holistic care in the true sense of the word. The Healthwise 'family' have not only helped me to recover from various sports injuries and work stresses, but to find new ways to look after mind and body.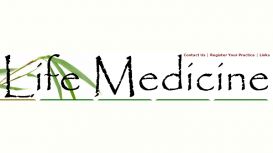 Life Medicine is an easy to use directory of complementary therapies and practitioners in and around Glasgow. The directory offers information about therapies and practitioners in the Glasgow area.

Our articles on health and therapy issues are written by contributing therapists from the Life Medicine directory. There is a diary of upcoming courses and events run by the practitioners involved in Life Medicine. At Life Medicine we are all passionate and committed therapists.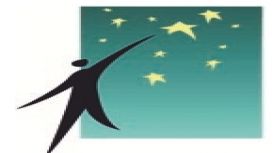 My work, particularly that with terminal patients, led me to believe there must be something more I could offer. So began my exploration of spirituality and complementary therapies. My growing

awareness of the subtle energies of the body led me to study spiritual healing in 1994 with the National Federation of Spiritual Healers (NFSH). I gained valuable experience working, for almost 2 years, as a healer at the Central London Healing Centre. I am a qualified healer (MNFSH).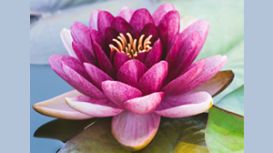 I would like to help you feel relaxed and revitalised through the range of holistic therapies that I offer. My name is Carine Evans and I have been a Holistic Therapist since 2009. My passion is

helping people live healthy & happy lives and to help them heal themselves through re-balancing their energy, detoxifying and relaxing their body. I aim to help people look younger, feel younger and more energetic.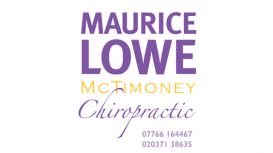 Registered with the General Chiropractic Council and member of the McTimoney Chiropractic Association and British Medical Acupuncture Society. Maurice uses the McTimoney technique, a gentle holistic

form of chiropractic, which may help a wide range of joint, muscle and nerve problems, relieving pain, improving mobility and general wellbeing. It is gentle and comfortable to receive, making it suitable for people of all ages including during pregnancy.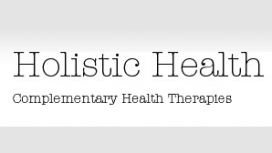 We are Ruth Foden and Sue Hunter. We qualified as Complementary Therapists nearly twenty years ago and since then sucessfully work in both the private sector and the NHS. We have a clinic, Holistic

Health, set in the heart of Canterbury as well as clinics at Bridge Health Centre and Littlebourne Surgery. We treat clients of all ages, shapes and sizes. Some come to see us with specific problems, others are referred by their GP, many just want to de-stress and take some valuable time out.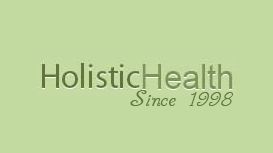 We are a centre of excellence based in Kirkby Stephen, Cumbria specialising in many forms of rejuvenation and relaxation. Our goal is to help bring you back up to speed throughout day to day

life. Family treatments are available and we will always strive to bring you the best in both service and satisfaction. We have a multi-talented team with years of training and experience who promote well being and healthy living through a broad range of therapies.
---
When it comes to your health, you always want the best, no matter if you are looking for a conventional medicine doctor or an alternative medicine specialist. However, finding a good doctor or alternative medicine specialist can be challenging. With so many names and recommendations from people you know to go through, the process of finding an alternative medicine specialist may take a little while and you may feel too overwhelmed to even start researching. How do you know you are picking the right alternative medicine specialist? Well, in this article we would like to help you go on the right path of searching for and finding the right alternative medicine specialist for your needs and requirements.
Not much has been done in the way of developing reliable resources for finding reputable and experienced alternative medicine specialist, especially compared to traditional medicine practitioners. When it comes to your health, it is simply not that easy as checking out the local directory for the best alternative medicine specialist. You maybe want to do a bit more in the process of your research of an alternative medicine specialist and it is understandable why. Today we share with you some of the most relevant and efficient steps to undertake when looking for an alternative medicine specialist.
How to Find an Alternative Medicine Specialist
If you are interested in the alternative medicine route for curing or helping a health problem you may be dealing with, the first and most important step is always finding a reliable alternative medicine specialist who knows what they are doing and they have a lot of knowledge and experience in the field of your health problem and similar problems. Here are some helpful tips and ways to look for a reliable and reputable alternative medicine specialist:
• Ask Your Doctor – Conventional medicine and alternative medicine not always find a meeting point, however, many traditional doctors will be glad to provide you with recommendations and referrals for an alternative medicine specialist if this is what you want and what you are interested in. In fact, an alternative medicine specialist is often an important part of the network of a conventional medicine doctor.
• Reach Out to Your Hospital – Similarly, your local hospital may be able to provide you with recommendations and referrals on an alternative medicine specialist with experience in the field of your health problem, or at least recommend you an effective solution to where to look for an alternative medicine specialist. Some hospitals will even have an integrative health department that either has an on-site alternative medicine specialist or can make referrals to a local alternative medicine specialist.
• Check Out Organizations – There is a number of networks of alternative medicine practitioners along with many professional organizations. You can reach out to such organizations relevant to your health problem and they will be able to help you find a local alternative medicine specialist.
How to Choose the Right Alternative Medicine Specialist
Once you have a list of potential practitioners you may be interested in visiting and speaking to, you are maybe wondering what is the best way to narrow down this list even further and make sure you end up visiting the right alternative medicine specialist for you. It is a good idea to do a little research before you make an appointment with an alternative medicine specialist. Here are some questions to ask an alternative medicine specialist:
• What kind of education/training does the alternative medicine specialist have? – You should get a clear answer and you can check it with information available from public organizations.
• Does the alternative medicine specialist specialize in any specific health condition? – An alternative medicine specialist is often trained to treat a wide range of health conditions, make sure they have enough knowledge and experience with yours.
• Is there any research to prove that the alternative medicine specialist's method can treat effectively your condition? – Just keep in mind that researches and additional information will not always be available since alternative medicine is just recently getting some attention and funding. However, it will be good to get some information and further proof to help you make a decision for an alternative medicine specialist.
• What should you expect from the first appointment with an alternative medicine specialist? – Visiting an alternative medicine specialist is probably a new experience for you, so you want to be explained how the treatment will differ the conventional medicine methods and practices.
• How long it will take to see results? – This is very specific to your health condition and the method of treatment, however, if possible discuss a ballpark.
Where to Find an Alternative Medicine Specialist
As already discussed, there are some resources you can use, when you are looking for a reliable alternative medicine specialist to help you with a condition you are dealing with. Getting referrals from your doctor, hospital, or organizations is a trustworthy source of information and contacts. However, you can also ask your friends, family, and people you know if they have had experience with an alternative medicine specialist and if they can recommend an alternative medicine specialist. Online directories such as this one are also a good way to start looking for an alternative medicine specialist. We can provide you with a carefully selected list of reputable and reliable practitioners and provide you with the contact details and summarized information about every alternative medicine specialist you are interested in.
Meet an Alternative Medicine Specialist in Person
As you would probably approach the search for any other type of professional in different aspects of life, it is very important to meet the alternative medicine specialist in person and discuss with them all concerns and questions you may have. Since an alternative medicine specialist will become a very important part of your life, you want to find an alternative medicine specialist with who you will "click" on a personal and professional level. Access your comfort level with the alternative medicine specialist once you meet them in person and you will be able to make a good decision.
How to find an alternative medicine specialist
How to choose the right alternative medicine specialist
Where to find an alternative medicine specialist
Meet an alternative medicine specialist in person